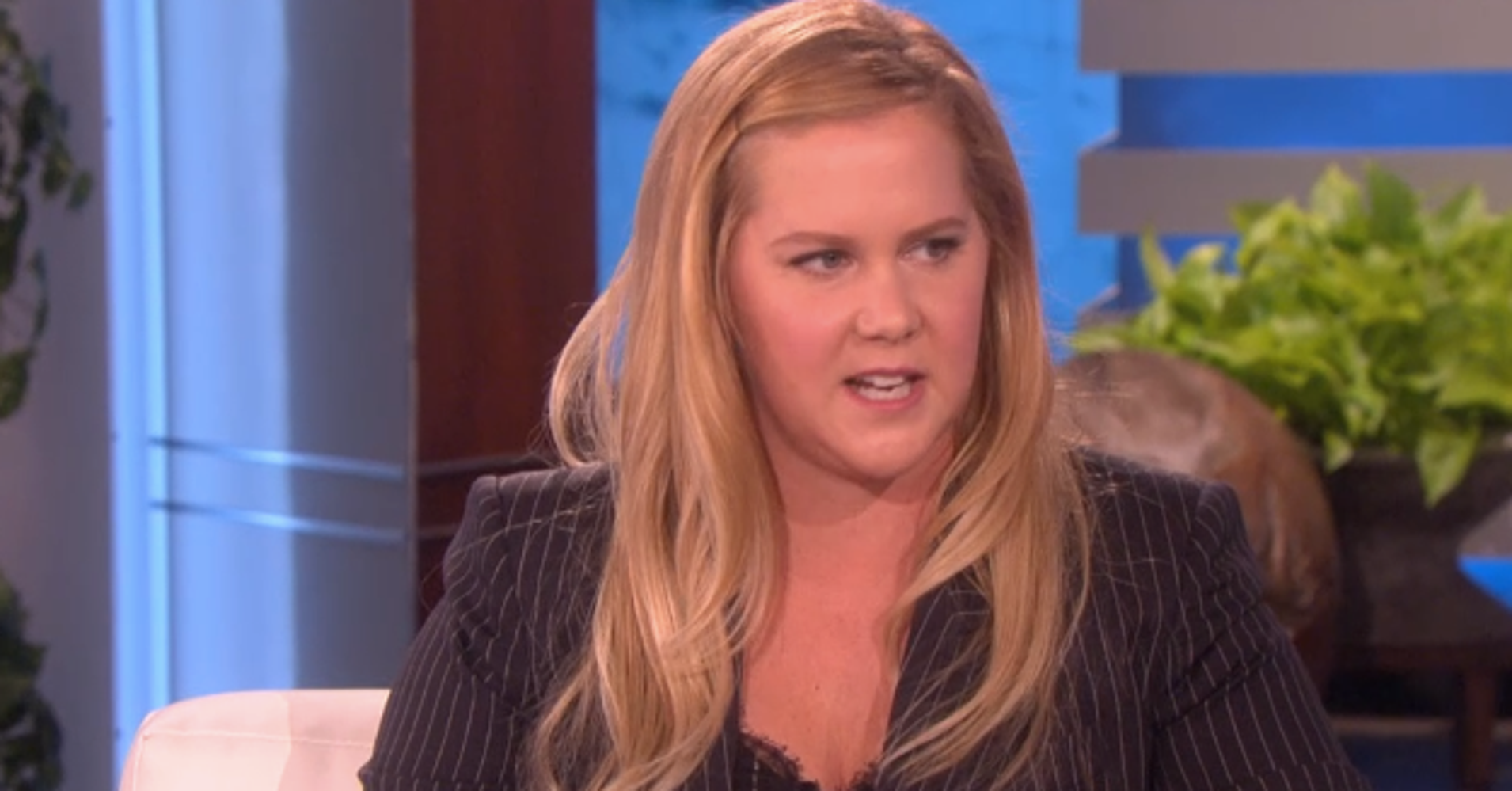 The "I Feel Pretty" actress gladly spilled tidbits about her sex life with new hubby Chris Fischer on "The Ellen Show" Wednesday during a game called "Ellen's Burning Questions." She ended up revealing a few details that made her mom ― who was sitting in the audience ― cover her face. 
Things got off to a fairly tame start for the fill-in-the-blank game. Schumer told Ellen DeGeneres she feels pretty when she's nude and that she's afraid to try lots of drugs. But that didn't last for long. 
"Where's the craziest place you've had sex?" DeGeneres asked. "My butt," Schumer answered, without missing a beat. 
″[Who is] someone you would most like to do a love scene with?" the talk show host said. "Joey from the New Kids [on the Block] today," the comedian said, before praising ― uh ―  her husband's genitalia. 
Watch the questions that made Amy's mom go pink below: 
"I have never wanted kids," she said. "And then I saw myself as a baby on your show and I thought, 'Who am I to deprive the world of such a beautiful baby?'"
The 36-year-old previously dressed up as a baby on DeGeneres' show, and Ellen put a picture up of the comedian in costume. 
"Yeah so I think we're gonna do it but just use my genetics," Schumer said after seeing the picture. 
The comedian also reflected on life with her husband, who she says has known her for about a year. The two were living together for about five months before Fischer, who is a chef, popped the question. Just a few days ago, the newlyweds celebrated their two-month anniversary together. 
Schumer has spoken about how much she loves being married on her press tour for "I Feel Pretty." 
"The best part is just having a partner and being like 'I got a team,'" Schumer said in an interview with E! News on Monday. "It was just me and [my dog] Tatiana, and now it's cool. You got someone to go through life with together that you love and you want to be partnered up with."