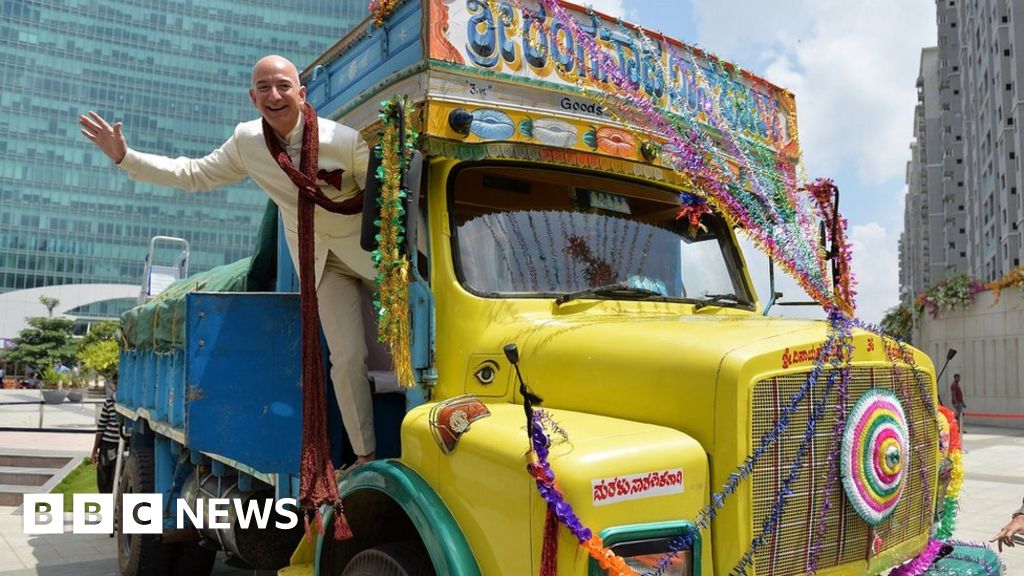 Amazon is reportedly seeking to take a 60% stake in Indian e-commerce firm Flipkart, which would challenge Walmart's interest in the company.
News of Amazon's offer comes days after reports that Walmart was close to a deal of its own for Flipkart.
Walmart has been expanding its online offerings and is looking to gain a presence in India.
Amazon's duelling bid was reported by CNBC-TV18, the Indian affiliate of business news channel CNBC.
The three companies have not commented on the report.
Flipkart, which launched in 2007, won backing last year from big names in technology including Tencent and Microsoft. Their investments valued the company at more than $11bn.
Walmart, which has been in talks with Flipkart since at least 2016, is seeking to take a more than 80% stake in the firm and had pledged to keep the current management team in place, according to CNBC-TV18. The channel said Walmart's offer had the backing of Flipkart's founders and many investors.
That deal had been expected to close in coming weeks.
The channel said Amazon's offer, while for a smaller share of the firm, was likely "on par" with Walmart's and included a $2bn break-up fee.
India, where online shopping is rapidly increasing, has been a major focus of Amazon's expansion efforts.
The Seattle-based giant has said it would invest more than $5bn in the country. It has also announced products tailored to the market, including 18 original series in India.
Walmart, which has been challenged by Amazon's growth, has been working to improve its online presence, buying the Jet.com e-commerce site and working with Chinese company JD.com.
India's e-commerce industry is expected to reach US$200bn by 2026, up from $38.5bn last year, according to the India Brand Equity Foundation, which was founded by the Indian government.