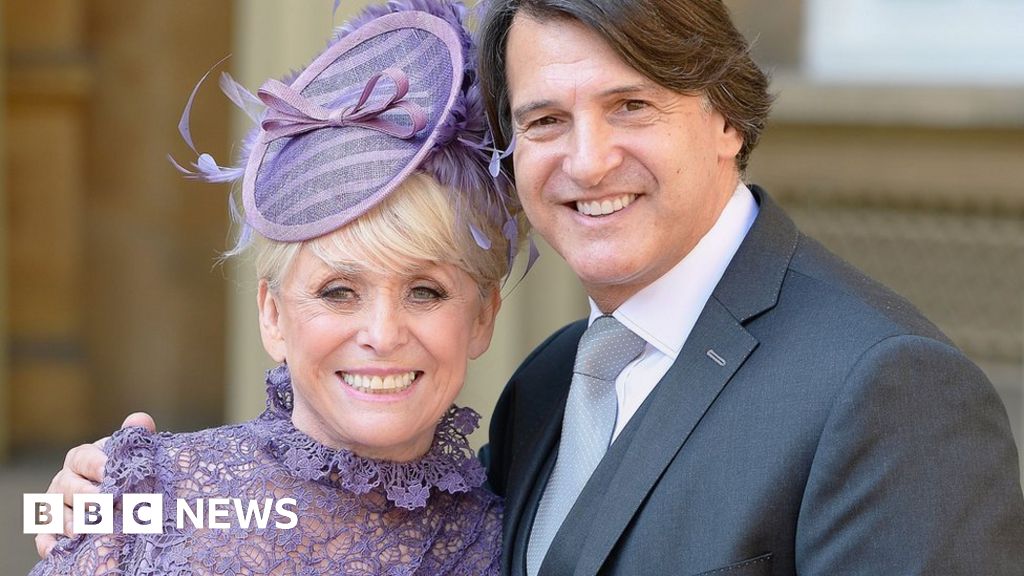 The husband of the actress Barbara Windsor revealed on Thursday that she had been diagnosed with Alzheimer's in 2014. He told The Sun newspaper that it had become more difficult to hide her condition so he now wanted people to know.
Deciding how to respond to an Alzheimer's diagnosis can be difficult for families and those suffering from it. Who do you tell and how much?
Three people who have been in that position shared their stories with us:
'My mum tried to hide it from everyone'
Dee lives in Bedford. Her 85 year old mother was diagnosed six years ago and did not tell anyone except Dee and her brother. Only recently have more people found out, but for years she hid her diagnosis.
"She just stopped going out, she used to go to the bingo three or four times a week and now never goes. She started to talk a lot less as well. It's a shame it's such an isolating illness. They lose their confidence and they won't get anywhere without someone they are confident with.
"She believed that people would think she was 'doolally' so tried to hide it from everyone. Sadly she was right to an extent, some people have reacted badly to hearing she has dementia, they physically withdraw from her and don't talk to her.
"I think this is because they are afraid and it brings it home to them that, as they get older, they might suffer from it themselves. When people react like this it is extremely hurtful to my mother, she is still the same person, she just has a terrible memory and let's be honest don't we all, as we grow older, have problems remembering things?
"I wish she had been more open about it. It's nothing to be ashamed of. It's an illness. If I mention it she says she doesn't want to talk about it. It is very hard for her to accept"
Five ways to spot if someone has Alzheimer's
How diet 'helps with my Alzheimer's disease' – BBC News
'Keep your sense of humour'
Brian Forward lives in Wandsworth with his partner Margaret Rickwood who has Alzheimer's.
"Six months prior to diagnosis, Margaret started to become confused and her personality became off-kilter. Up to then, she had always been a very bright and bubbly person. We'd been together for 36 years and Margaret had done a variety of jobs including working as waitress at Lords Cricket Ground.
"I felt that something wasn't right, but put it down to medication that she was taking for a heart condition. When she was finally diagnosed with Alzheimer's, I wasn't totally surprised.
"We decided not to keep Margaret's diagnosis secret. Alzheimer's is not a disease, it's a condition. I'm lucky that with the help we receive from her GPs and social services, we are coping to a degree. The most important thing is to keep your sense of humour.
"The GP has prescribed medication which has controlled the worst symptoms of the condition. Margaret is also able to go to a day centre four days a week which gives me some time for myself. Hobbies such as photography help me to relax as does meditation.
"Imagine shaking a tall shelf of books. The books at the top will fall off and the ones at the bottom will stay. That's how Alzheimer's works, the newest memories will go and the older ones will stay."
'Reactions have been varied'
Trevor Clapp lives in Slough. He and his sister look after their father who was diagnosed with Alzheimer's four years ago
"My sister and I are dealing with my father's dementia following the sudden death of our mother who cared for him. What is apparent now is that she helped him, probably so much, that the disease was somewhat covered up. He now lives in a local home and we have been very open about telling people and sharing his experience.
"Reactions to my father have been varied but it is very clear that there is no public understanding of the disease. He got into an innocent argument at the local shop where he's been going for years. Rather than considering that a man of 85 might be suffering in some way, the owners leapt to the conclusion he was being wilfully problematic and promptly banned him from the shop."
By Bernadette McCague, BBC UGC & Social News