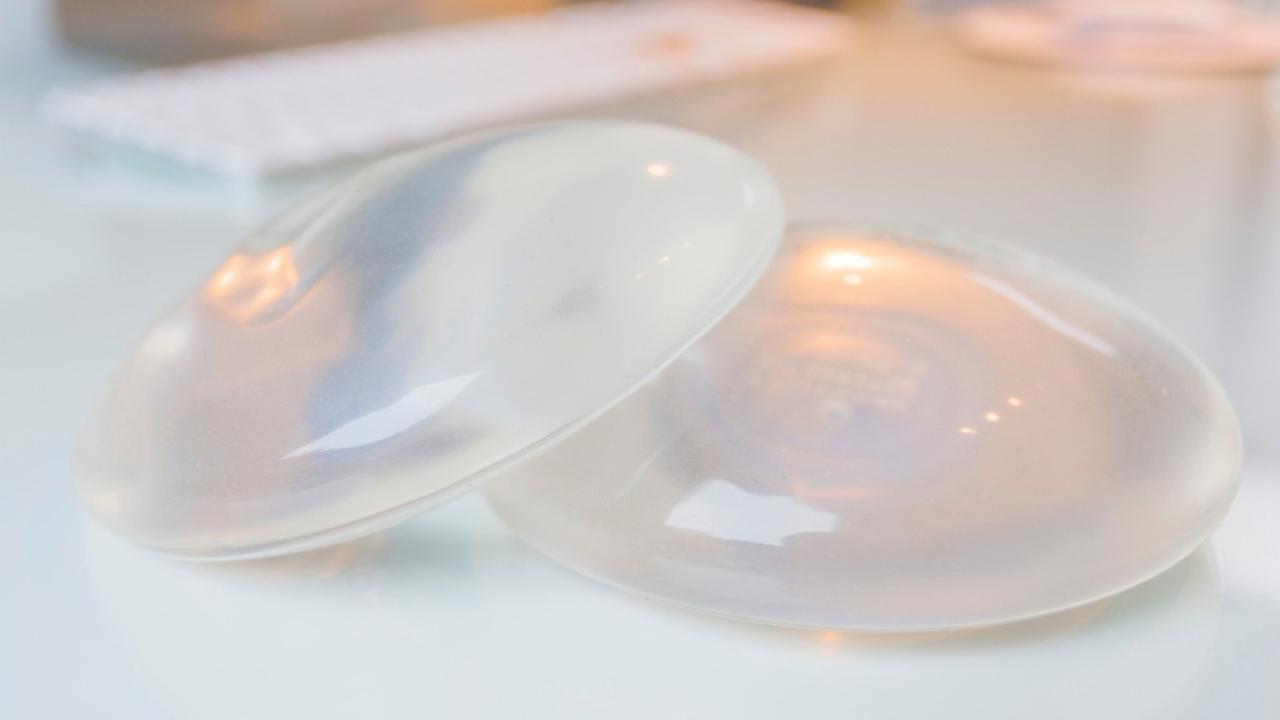 Allergan has issued a recall for specific models of textured breast implants and tissue expanders in response to a request from the Food and Drug Administration over concerns about the products' link to a rare cancer. The company said it was moving forward with a worldwide recall of their BIOCELL textured breast implant products, including Natrelle Saline-Filled breast implants, Natrelle Silicone-Filled breast implants, Natrelle Inspira Silicone-Filled breast implants, and Natrelle 410 Highly Cohesive Anatomically Shaped Silicone-Filled breast implants.
PHOTOS OF DRUG USER'S HOME SHED LIGHT ON CHILDHOOD MARRED BY ADDICTION: 'IT FELT NORMAL'
Allergan said the recall also includes tissue expanders used by patients prior to breast augmentation or reconstruction, including Natrelle 133 Plus Tissue Expander and Natrelle 133 Tissue Expander with Suture Tabs.
The move comes after the FDA requested the recall in an effort to protect patients from breast implant-associated anaplastic large cell lymphoma (BIA-ALCL). It's a rare type of non-Hodgkin's lymphoma, which is cancer of the immune system. Patients who are diagnosed with BIA-ALCL require early diagnosis and intervention, including surgery and possible chemotherapy or radiation.
The request was the result of analysis conducted by the agency, which found a total of 573 unique BIA-ALCL cases including 33 patient deaths. Of the 573 cases, 481 patients had Allergan breast implants at the time of diagnosis.
SPIDER BITE LEAVES UK MAN WITH CRATER-LIKE HOLE IN FOOT
"Although the overall incidence of BIA-ALCL appears to be relatively low, once the evidence indicated that a specific manufacturer's product appeared to be directly linked to significant patient harm, including death, the FDA took action to alert the firm to new evidence indicating a recall is warranted to protect women's health," Amy Abernethy, M.D., Ph.D., and FDA principal deputy commissioner, said in a news release on Wednesday.
The FDA had faced heavy criticism for previously failing to request a recall of the products, especially since France, Australia and Canada had already banned the models linked to cancer. In a previous statement to Fox News an FDA representative said that the textured implants had only accounted for 5 percent of the U.S. market, with the majority of American patients instead opting for smooth-surfaced products.
CLICK HERE TO GET THE FOX NEWS APP
However, despite the recall, the agency is not recommending that women with the textured implants who currently have no symptoms have them removed, and instead monitor for any signs of potential complications. Symptoms may include persistent swelling or pain near the breast implant. Patients with additional concerns are instructed to contact their health care provider for further screening or medical decisions.