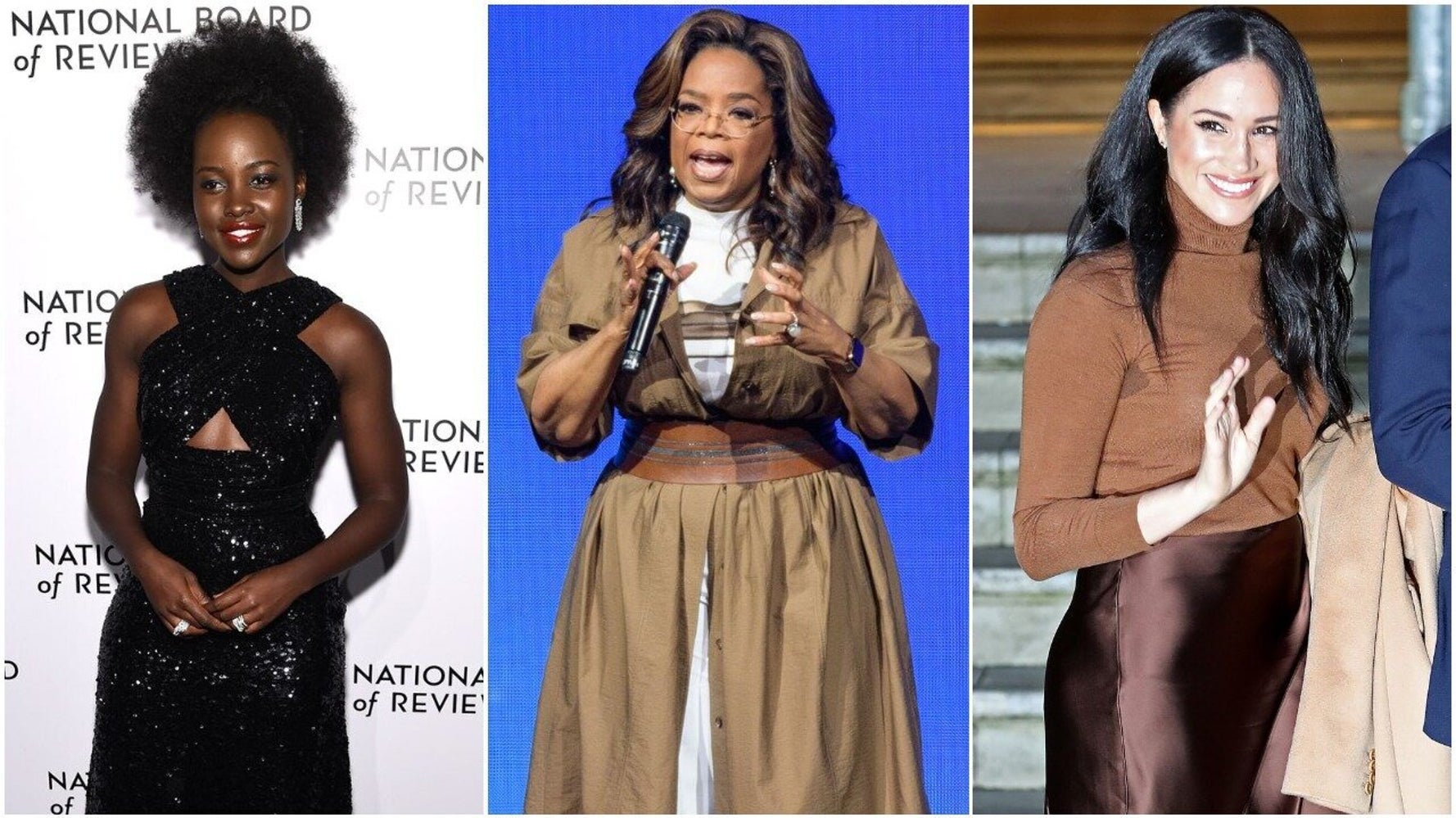 "Fleabag" star Sian Clifford looked like anything but a pencil in a beautifully tailored, all-white look, Paris Hilton looked, well, very Paris Hilton in a nude, bedazzled gown, and the Duchess of Cambridge wore a feathered fedora.
It was all very exciting.
Check out our must-see celebrity looks of the week below.
Ben Platt
Phillip Faraone via Getty Images
Ben Platt at Gold Meets Golden 2020 in Beverly Hills, California, on Jan. 4.
Da'Vine Joy Randolph
Jemal Countess via Getty Images
Da'Vine Joy Randolph at the Showtime Golden Globe nominee celebration in West Hollywood, California, on Jan. 4.
Sian Clifford
Amy Sussman via Getty Images
Sian Clifford at the Vanity Fair x Amazon Studios awards season celebration in West Hollywood on Jan. 4.
Oprah Winfrey
Jason Koerner via Getty Images
Oprah Winfrey at the WW & Oprah's 2020 Vision Tour in Sunrise, Florida, on Jan. 4.
Paris Hilton
Matt Winkelmeyer via Getty Images
Paris Hilton at the InStyle and Warner Bros Golden Globes post-party in Beverly Hills on Jan. 5.
The Duchess of Cambridge
Max Mumby/Indigo via Getty Images
Catherine, Duchess of Cambridge, at Sunday service in King's Lynn, England, on Jan. 5.
The Duchess of Sussex
Chris Jackson via Getty Images
Meghan, Duchess of Sussex, at Canada House in London on Jan. 7.
Billy Porter
Evan Agostini/Invision/AP
Billy Porter at the world premiere of "Like a Boss" in New York on Jan. 7.
Rose Byrne
Dimitrios Kambouris via Getty Images
Rose Byrne at the "Like A Boss" premiere.
Lupita Nyong'o
Jamie McCarthy via Getty Images
Lupita Nyong'o at the National Board of Review annual awards in New York on Jan. 8.
");
if ( "replace" === "insertBefore" || "replace" === "replace" ) {
$yahooDiv.insertBefore(".js-bottom-most-shared .card.recirc__item:eq(1)");
if ( "replace" === "replace" ) {
window.__yahooFlurry.addToCleanup("50b9b9b4-1f4f-4c41-94e8-dc7e6dd30814", "polar-gemini-most-shared", $(".js-bottom-most-shared .card.recirc__item:eq(1)")[0].outerHTML);
$(".js-bottom-most-shared .card.recirc__item:eq(1)").remove();
}
} else {
$yahooDiv.insertAfter(".js-bottom-most-shared .card.recirc__item:eq(1)");
}
window.__yahooFlurry.ready("50b9b9b4-1f4f-4c41-94e8-dc7e6dd30814");
});

");
if ( "replace" === "insertBefore" || "replace" === "replace" ) {
$yahooDiv.insertBefore(".js-bottom-trending .card.recirc__item:eq(1)");
if ( "replace" === "replace" ) {
window.__yahooFlurry.addToCleanup("2e63d6ca-115c-4d45-8b46-bdb10c4f0a97", "polar-gemini-whats-hot-2", $(".js-bottom-trending .card.recirc__item:eq(1)")[0].outerHTML);
$(".js-bottom-trending .card.recirc__item:eq(1)").remove();
}
} else {
$yahooDiv.insertAfter(".js-bottom-trending .card.recirc__item:eq(1)");
}
window.__yahooFlurry.ready("2e63d6ca-115c-4d45-8b46-bdb10c4f0a97");
});

http://platform.twitter.com/widgets.js