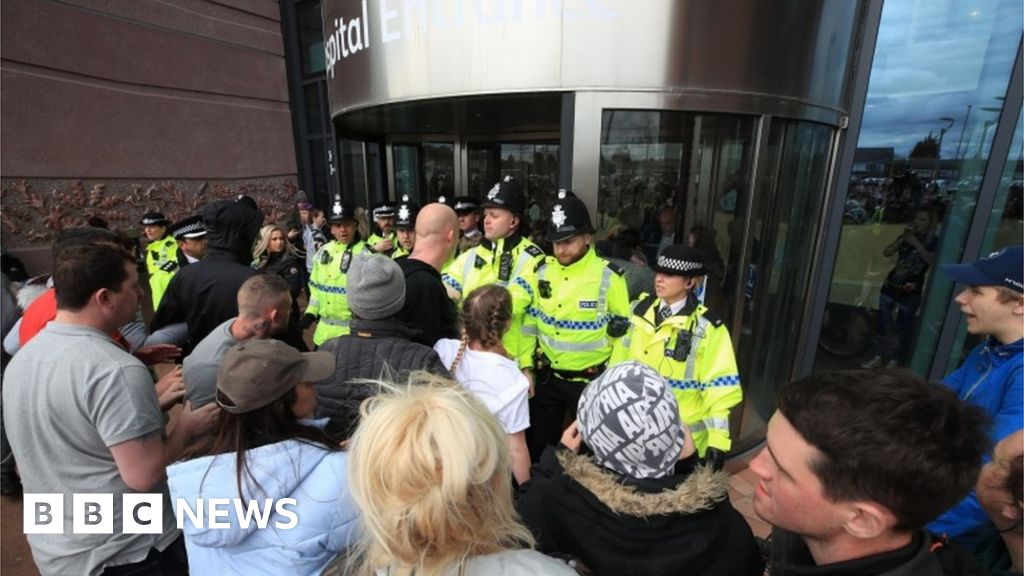 The parents of 23-month-old Alfie Evans were embroiled in a lengthy legal challenge against the decision to prevent him from leaving the country for treatment.
His death, almost a week after life support was withdrawn, raises painful questions around what happens when doctors and parents disagree about what's best for a child.
The toddler had been in Alder Hey hospital, in Liverpool, since December 2016, with a rare undiagnosed degenerative neurological condition.
The hospital said he should have been given palliative care only. But his parents, Tom Evans and Kate James, wanted to pursue further treatment in Italy.
We expect parents in general to be allowed to make decisions about their children.
Indeed, the concept of parental responsibility is set out in law – in the Children Act 1989 – conferring on parents the right broadly to decide what happens to their child, including the right to consent to medical treatment. But this right is not absolute.
So when can their wishes be overruled?
If a public body considers that a parent's choices risk significant harm to their child, it can challenge these choices – but it must go to court in order to override the legal state of parental responsibility.
In the UK, the law doesn't consider either doctors or parents to be automatically right. That's why, when an agreement can not be reached, it comes down to the courts to make the final decision based on the evidence available.
Professor of medical ethics at the University of Oxford Dominic Wilkinson says there are two fundamental questions that must be answered:
What is the right thing to do for a child?
Who should decide?
"The interests of the child are paramount," he says.
"Parents' wishes are listened to and respected, but sometimes what they are asking, doctors feel would do more harm than good and that would be against their professional duty and the law."
He adds Alfie's condition was akin to late-stage dementia. And unlike in the case of Charlie Gard, where similar issues were at stake, there is no suggestion of a new type of treatment.
Alfie's parents had hoped he could be taken to the Bambino Gesu Hospital in Rome, which has links to the Vatican.
Two cases
In 2006, the parents of a disabled baby boy called Mahdi Bacheikh won their fight against the hospital's request to turn off the ventilator that kept him alive. The 19-month-old had spinal muscular atrophy, was almost totally paralysed and could not breathe unaided, but did not have any sign of brain damage. He died later, aged two.
In contrast, in 2009, the parents of a baby known only as OT, who, like Charlie Gard, had a form of mitochondrial disease, lost their right to keep him on life support. The judge heard he had sustained brain damage and was in discomfort and pain. He died the next day.
Parents refusing treatment
A parent who wants to pursue a treatment that is ineffective and potentially prolongs suffering is treated similarly in law to a parent who refuses life-saving treatment that is very likely to work.
For example, there have been many cases where the courts have sided with the doctors against the wishes of parents who are Jehovah's Witnesses and refuse blood transfusions due to their faith.