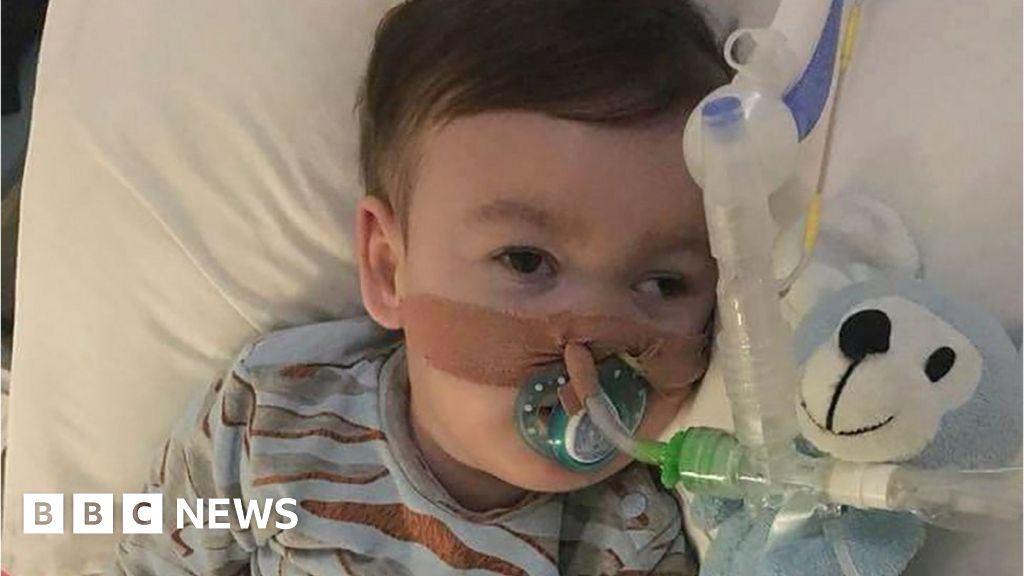 The parents of seriously ill toddler Alfie Evans have lost a "last-ditch appeal" over his life support.
A High Court judge dismissed fresh submissions heard in private from lawyers representing Alfie's parents via telephone link on Monday evening.
His parents Tom Evans and Kate James have already lost a series of legal challenges for treatment to continue.
In February the court ruled Alder Hey Children's Hospital in Liverpool could end life support.
The hearing took place after the Italian Ministry of Foreign Affairs granted 23-month-old Alfie Italian citizenship, hoping it would allow an "immediate transfer to Italy".
The toddler's parents had hoped he could be taken to the Bambino Gesu Hospital in Rome, which has links to the Vatican, where his care would continue.
Mr Justice Hayden, who ruled doctors could stop treating Alfie against the wishes of his parents, had overseen the further hearing on Monday evening.
Barrister Paul Diamond, who represents Alfie's parents, told the judge that an Italian government representative wanted to intervene in the case and asked for more time.
Sophia Roper, who represents Alfie and takes instructions from a court-appointed guardian, said she was not "completely satisfied" that Alfie had been granted Italian citizenship.
She added that any granting of Italian citizenship seemed designed to "frustrate" orders made in a British court.
Mr Justice Hayden dismissed Mr Diamond's application, saying it amounted to a "last-ditch appeal".
"Alfie is a British citizen, he is undoubtedly habitually resident in the UK", he said.
"He falls therefore under the jurisdiction of the High Court."
Alfie has been in Alder Hey since December 2016 with a rare undiagnosed degenerative neurological condition.
The hospital has argued that keeping him on a ventilator is not in "his best interests" and any further treatment was not only "futile" but also "unkind and inhumane".
Pope Francis renewed his support for the family earlier by tweeting: "Moved by the prayers and immense solidarity shown little Alfie Evans, I renew my appeal that the suffering of his parents may be heard and that their desire to seek new forms of treatment may be granted."
Before Alfie was granted Italian citizenship, a group of protesters supporting him tried to storm Alder Hey hospital, before police officers formed a line to block the entrance.