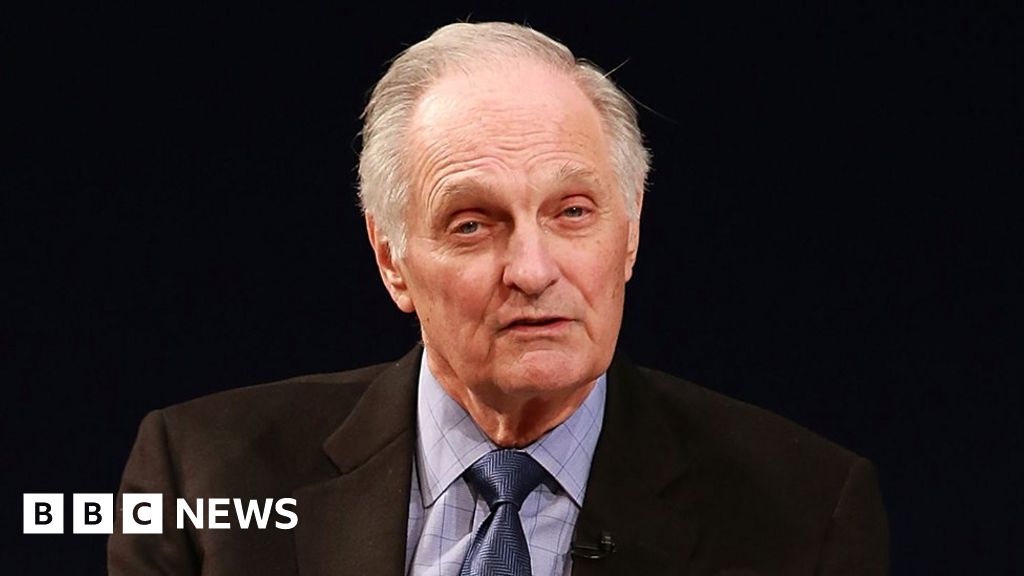 US actor Alan Alda, star of M*A*S*H and The West Wing, has revealed he has Parkinson's disease.
The 82-year-old told the CBS This Morning show he was diagnosed three-and-a-half years ago but had only decided to speak about it now.
"The reason I want to talk about it in public is… I've had a full life since then," he said.
"You still have things you can do," he went on, revealing he was "taking boxing lessons three times a week."
The actor is best known for playing Captain Benjamin Franklin "Hawkeye" Pierce in the TV series M*A*S*H from 1972 to 1983.
He went on to play presidential candidate Arnold Vinick in The West Wing and was Oscar nominated in 2005 for The Aviator.
Alda said he had noticed during recent interviews to promote his new podcast that he "could see [his] thumb twitch in some shots".
"I thought, it's probably only a matter of time before somebody does a story about this from a sad point of view but that's not where I am," he continued.
Alda said he had gone to his doctor to ask for a scan because he suspected he might have the disease.
"I read an article by Jane Brody in the New York Times that indicated that if you act out your dreams, there's a good chance that might be a very early symptom where nothing else shows," he explained.
"I was having a dream that someone was attacking me and I threw a sack of potatoes at them, but what I was really doing was throwing a pillow at my wife."
He continued: "This is not to short-change people who are suffering with really severe symptoms. Symptoms can get very bad, and their families can suffer.
"But in the very beginning, to be immobilised by fear and think the worst thing has happened to you… you still have things you can do."
Follow us on Facebook, on Twitter @BBCNewsEnts, or on Instagram at bbcnewsents. If you have a story suggestion email entertainment.news@bbc.co.uk.