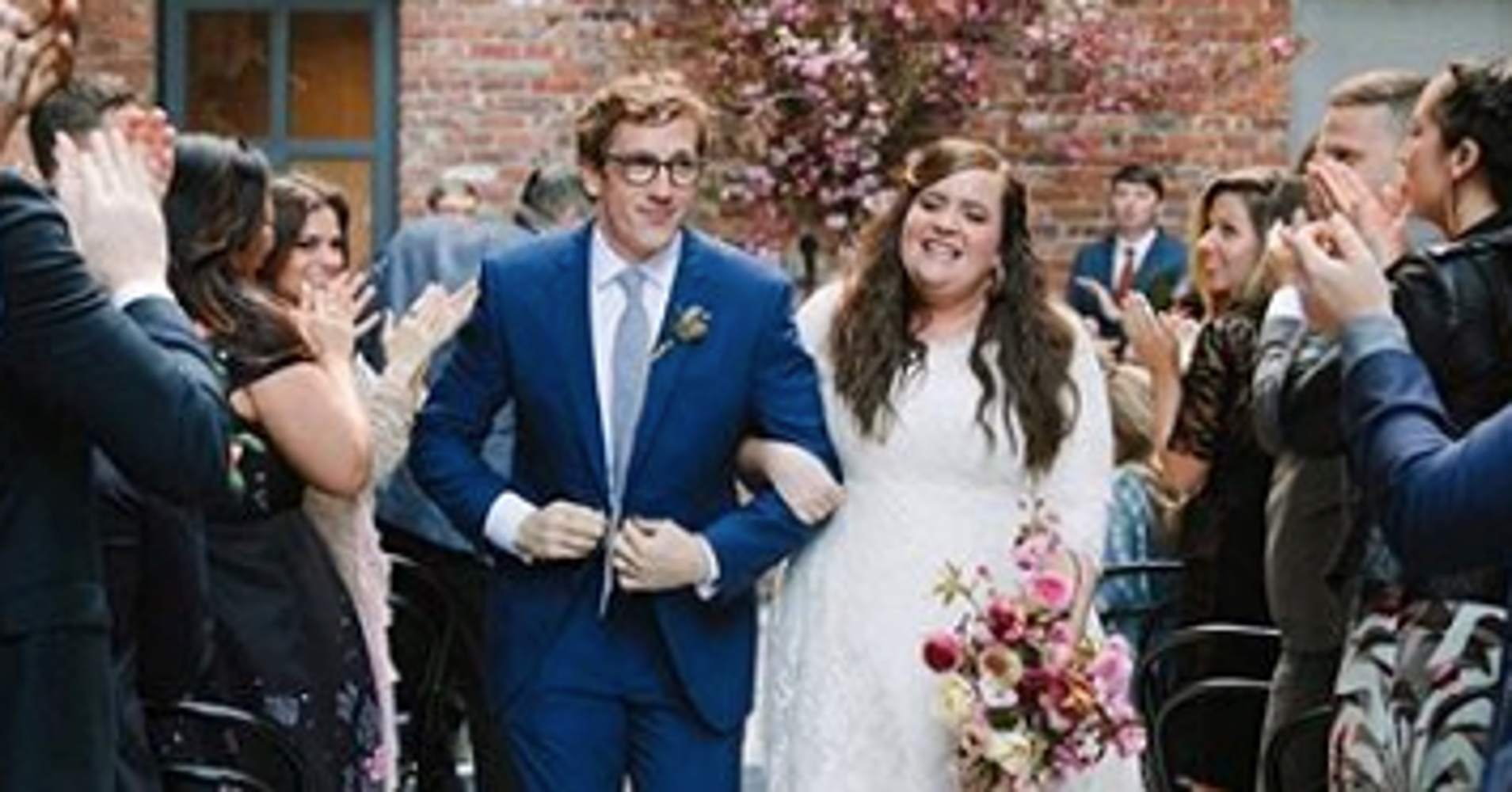 Well, there went the bride.
The "Saturday Night Live" cast member didn't offer many details about her nuptials and simply captioned the pic with the two hearts emoji. 
People magazine confirmed that Bryant got hitched and reported that fellow "SNL" castmates Mike O'Brien, Kate McKinnon and Michael Che were among those in attendance.
Other "SNL" co-stars such as Melissa Villaseñor and Pete Davidson (with the help of 33 red heart emojis) congratulated the 30-year-old comedian in comments of her post.
In April 2017, Bryant sheepishly admitted to Seth Meyers that O'Malley, who used to write for Meyers' late night talk show, had put a ring on it.
"We've been together a long time … almost nine years," Bryant told Meyers on his show. "So, a lot of the shimmer and shine has faded. And we're just living every damn day as best we can."
Though, it does seem like O'Malley did at least try to be cute when he popped the question.
"I walked in the door and our dog had a bow tie on, and I was like, 'My dog doesn't wear a bow tie. Where is he going tonight?'" Bryant said.
She went on to explain that the second she shut the door, O'Malley came "frantically" rushing around the corner and was just like:
"Willyoumarryme?' No box, no I love you, … Just a man in full terror, standing very far from a dog in a bow tie, just holding a loose ring, going, 'Will you marry me?'"
Check out the rest of the adorable story below: