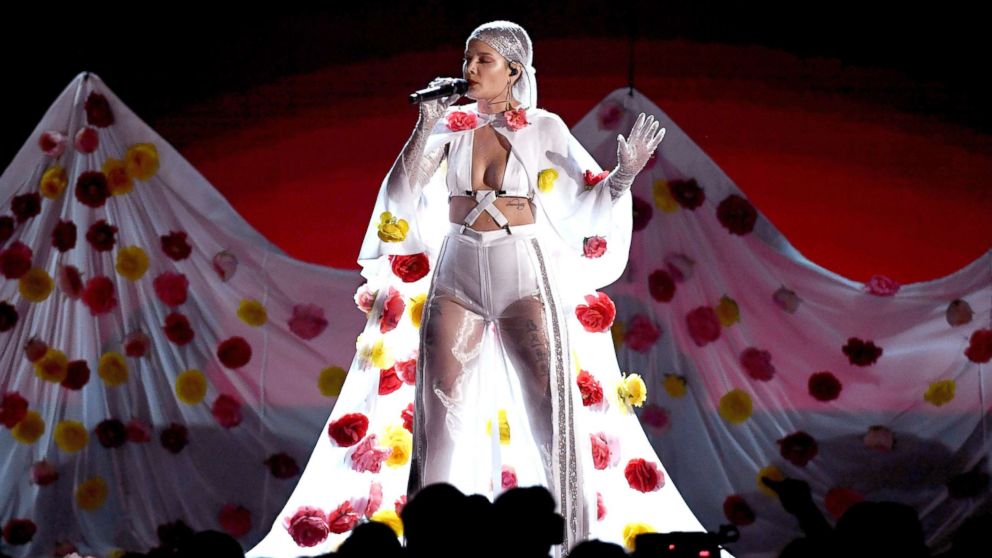 Pop music sensation Halsey revealed that she is planning on freezing her eggs at age 23 due to her endometriosis diagnosis, saying she is "taking these measures" now so that "I can have a bright future and achieve the things that I want to achieve."
Halsey, born Ashley Nicolette Frangipane, spoke out about her health battle in an episode of "The Doctors" that aired on Thursday.
"I'm 23 years old and I'm going to freeze my eggs," the pop music star told "The Doctors."
"When I tell people that they say, 'You're 23, why are you going to freeze your eggs?'" she added. "I need to be aggressive about protecting my fertility, about protecting myself."
The singer revealed that she even suffered a miscarriage in the past while in the middle of a performance.
"I was on tour, and I found out I was pregnant," she said. "Before I could really figure out what that meant to me and what that meant for my future, for my career, for my life, for my relationship, the next thing I knew I was on stage miscarrying in the middle of my concert."
Halsey recalled "the sensation of looking a couple hundred teenagers in the face, while you're bleeding through your clothes and still having to do the show."
She said she realized "in that moment" that "I never want to make that choice ever again of doing what I love or not being able to because of this disease."
Endometriosis, a medical condition whereby the lining of the uterus grows outside of the uterus, may affect more than 11 percent of American women between the ages of 15 and 44, according to the U.S. Department of Health and Human Services Office on Women's Health (OWH).
Some symptoms of the health condition include severe pain, bleeding or spotting, infertility, and stomach or digestive problems. Moreover, it has been reported in up to 50 percent of women with infertility.
Other prominent Hollywood stars have spoken publicly about their health battle with endometriosis including "Star Wars" actress Daisy Ridley and "Girls" star Lena Dunham.
Since her own diagnosis, Halsey said she has become "aggressive about seeking treatment" and planning for her future.