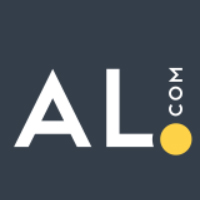 The Alabama Department of Public Health's Immunization Division is investigating a pertussis outbreak in Shelby and Jefferson counties.
The ADPH has identified nine children with positive lab-confirmed cases of pertussis–otherwise known as whooping cough–and 22 more people with pertussis-like illness.
The people with lab-confirmed cases and illnesses similar to pertussis attended one or more of the facilities and events listed below during June and July.
Shades Valley Community Church, June 1 – July 15
YMCA Legacy Day Camp, June 4-8
Church of the Highlands – Grants Mill location, June 27 – July 22
Church of the Highlands – Greystone location, June 28 – July 19
YMCA – Greystone, July 4 – July 14
Mount Laurel Elementary Summer Singers Camp, July 9-13
Mount Laurel Library, July 16
Winshape Camp at Double Oak Community Church, July 16-20
Pertussis is a highly contagious respiratory disease and begins with symptoms such as a runny nose, low grade fever and cough. After a week or two, pertussis progresses to violent coughing, making breathing difficult. After a coughing fit, people with the illness often need to take deep breaths, creating a "whooping" sound.
Anyone who attended the listed places or events and developed symptoms by Aug. 8 should contact their primary care physician to be tested and threated. They should also complete the ADPH Pertussis Questionnaire online.
"Patients should be aware that pertussis is a serious disease that can affect people of all ages. It can even be deadly for babies less than a year old. That is why it is especially important for everyone to be up to date on their pertussis vaccine with DTaP (diphtheria, tetanus, pertussis) or Tdap (tetanus, diphtheria, pertussis), which is required for school entry," said Dr. Burnestine Taylor, Medical Director for Disease Control and Prevention, ADPH.
About half of the ill people are not up to date with the recommended vaccines.
Pertussis cases are on the rise in Alabama with 151 cases reported in 2017 and 172 reported so far in 2018, according to ADPH data.
According to the Centers for Disease Control and Prevention (CDC), the only prevention against pertussis disease is DTaP or Tdap vaccine. All family members should be up to date on all CDC, Advisory Committee of Immunization Practices (ACIP), and American Academy of Pediatrics (AAP) recommended vaccine. Pregnant women should be vaccinated with Tdap during each pregnancy as a way to protect infants.
For more information on signs and symptoms of pertussis, or vaccination information, please visit alabamapublichealth.gov/immunization and the division's Facebook page Alabama Immunization Info at facebook.com/AlabamaImmunizationInfo.