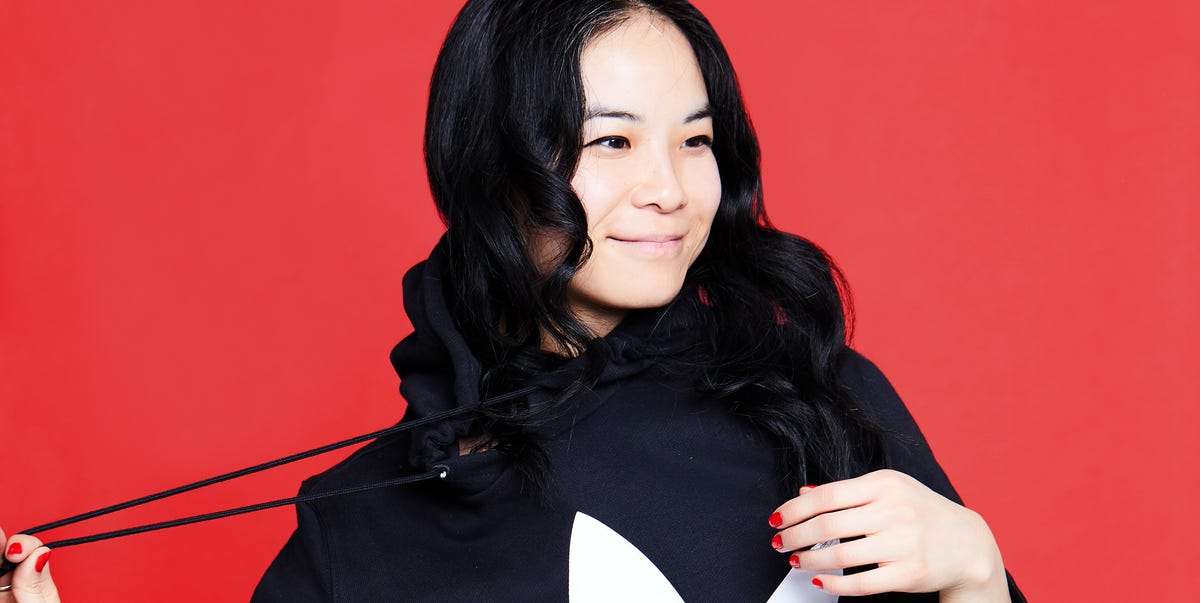 THE EDITOR Senior editor Estelle Tang
THE LOVE Adidas Trefoil hoodie, $70
Put "She loved Adidas" on my gravestone. I might not be a sports person, but it's no secret the sportswear behemoth owns my heart and my closet; from sleepytime to work hours, those three stripes decorate my body on an almost daily basis. Somehow, though, I've never owned an Adidas hoodie. And while I've retained my bratty adolescent personality and love of weirdo fantasy fiction in adulthood, I kind of thought of myself as well past my hoodie-wearing heyday. While I swore by having a hood to hide behind in my teen years, at this point in my life I don't think I've had a hooded sweatshirt for decades.
Advertisement – Continue Reading Below
#ELLEloves is a daily place to share the things ELLE editors love. Because sharing is caring.
Yet the last time I popped into a store, I bypassed the more fashun pieces and stocked up on basics likes sweatshirts that I could layer underneath thin jackets for the spring and fall. Drawn to this classic shape, I couldn't think of any reason not to revisit it.
When it comes to athletic wear, I can't see any reason to screw with the formula; the simple shape, black-and-white starkness, and soft silhouette are typical of the slimline but retro designs currently populating sportswear lines. The black color makes it chic, and I can just as easily live in it for the weekend as I can pull it on for a teencore night-time look. I'm pretty into the idea of throwing a leather jacket on top, hanging a ratty backpack off my shoulder, and stuffing my hair into a beanie. Mom, I'll clean my room later! (Nirvana album not included.)