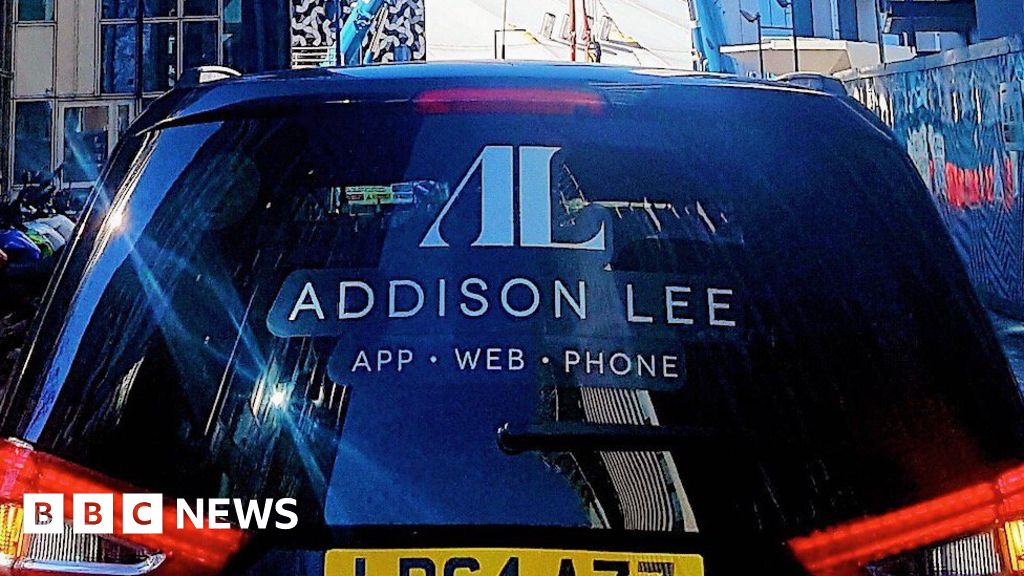 A claim that Addison Lee's drivers are employees, not self-employed contractors, has been upheld in a major blow to the taxi company.
The Employment Appeal Tribunal ruling confirms that drivers should be paid the minimum wage and holiday pay.
The judgement could affect thousands of Addison Lee drivers and follows similar rulings against ride-sharing firm Uber and delivery company Hermes.
GMB, which brought the case, called it a "huge win" for worker rights.
"Other employers should take note – GMB will not stop pursuing these exploitative companies on behalf of our members," said Sue Harris, the union's legal director.
It follows a finding by an employment tribunal last year on behalf of three Addison Lee drivers, who argued they should be entitled to the minimum wage and holiday pay.
'Pressuring the firm'
Liana Wood, a solicitor acting for the drivers, said Wednesday's ruling would only affect the individuals who brought the claims, all of whom have left the company and are seeking compensation.
But she said claims from about 40 other current and former Addison Lee drivers would now proceed and had a good chance of succeeding.
"Nothing will automatically happen for the thousands of other drivers working for Addison Lee, they would have to bring claims themselves," she told the BBC.
"But what we would hope is that this ruling puts pressure on the firm to change its practices."
Explaining its decision on Wednesday, the EAT rejected Addison Lee's arguments that the drivers were self-employed contractors running their own businesses
It also confirmed that the "unrealistic terms and conditions" that drivers had to sign up to did not reflect the true nature of their relationship with the company.
Michael Lange, one of the drivers, said on Wednesday: "We now urge Addison Lee to do the decent thing and stop denying its workforce of over 4,000 drivers their rights."
Addison Lee said in a statement: "We note the appeal verdict, which we will carefully review. Addison Lee is disappointed with the ruling as we enjoy a positive relationship with the vast majority of our 3,800 driver partners.
"In common with most of the industry, the majority are self-employed, and with earnings at a record high, over 60% said they were likely or very likely to recommend working for Addison Lee in our most recent driver satisfaction survey."