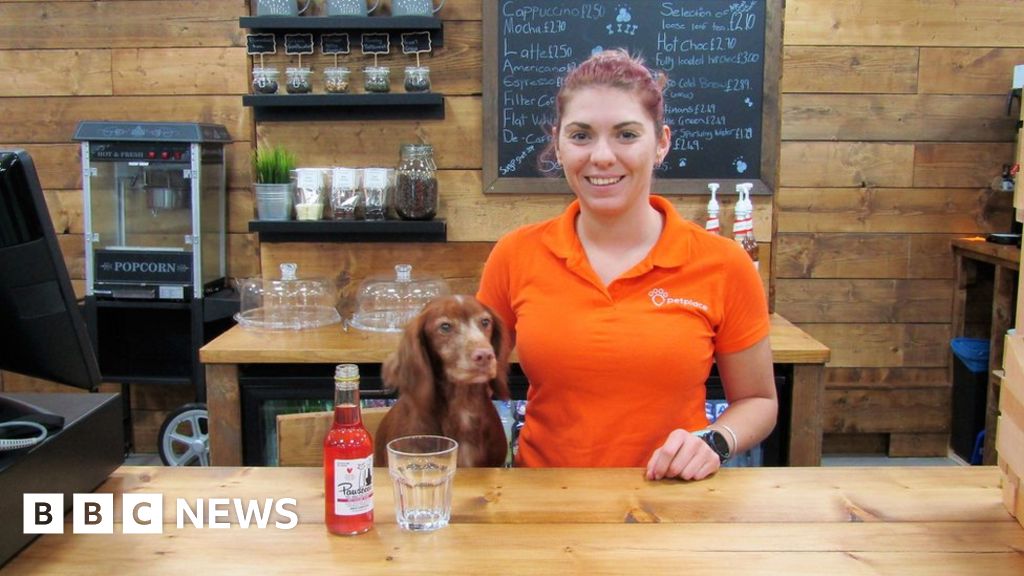 A pet shop is offering both dogs and their owners a place to enjoy a film on the big screen.
The owners of Pet Place in Abergele, Conwy county, have spent over £100,000 building a cinema for dogs, which will operate alongside the company's more traditional pet shop.
The site also has a coffee shop that sells drinks and snacks for humans and their four-legged friends.
Canine friendly treats include chocolates, cakes, popcorn and pies.
"Bottom Sniffer" beer and "Pawsecco" are also on offer. The dog drinks are all made from elderflower and herbs and, like the food, are safe for dogs to consume.
The cinema seats 40 people on deckchairs, and has dog mats catering for up to 50 canines. Tickets cost £10 for an adult and dog.
All the films shown will be pet-related and include titles such as The Secret Life of Pets and 101 Dalmatians.
"We have tried to create a socialisation hub," explained Sion Pritchard, managing director of Pet Place.
"So pet owners, pet parents can come in with their dogs, meet other pet owners…and spend quality time. It's just something completely different."
Sion accepts that sitting down to watch a two-hour film, with dozens of dogs, will not be a quiet experience.
"Obviously it needs to be controlled," he said. "I think if, like myself, you are a pet parent, you are going to expect it. It is about the dogs and I'm not going to cover that up, whatsoever."