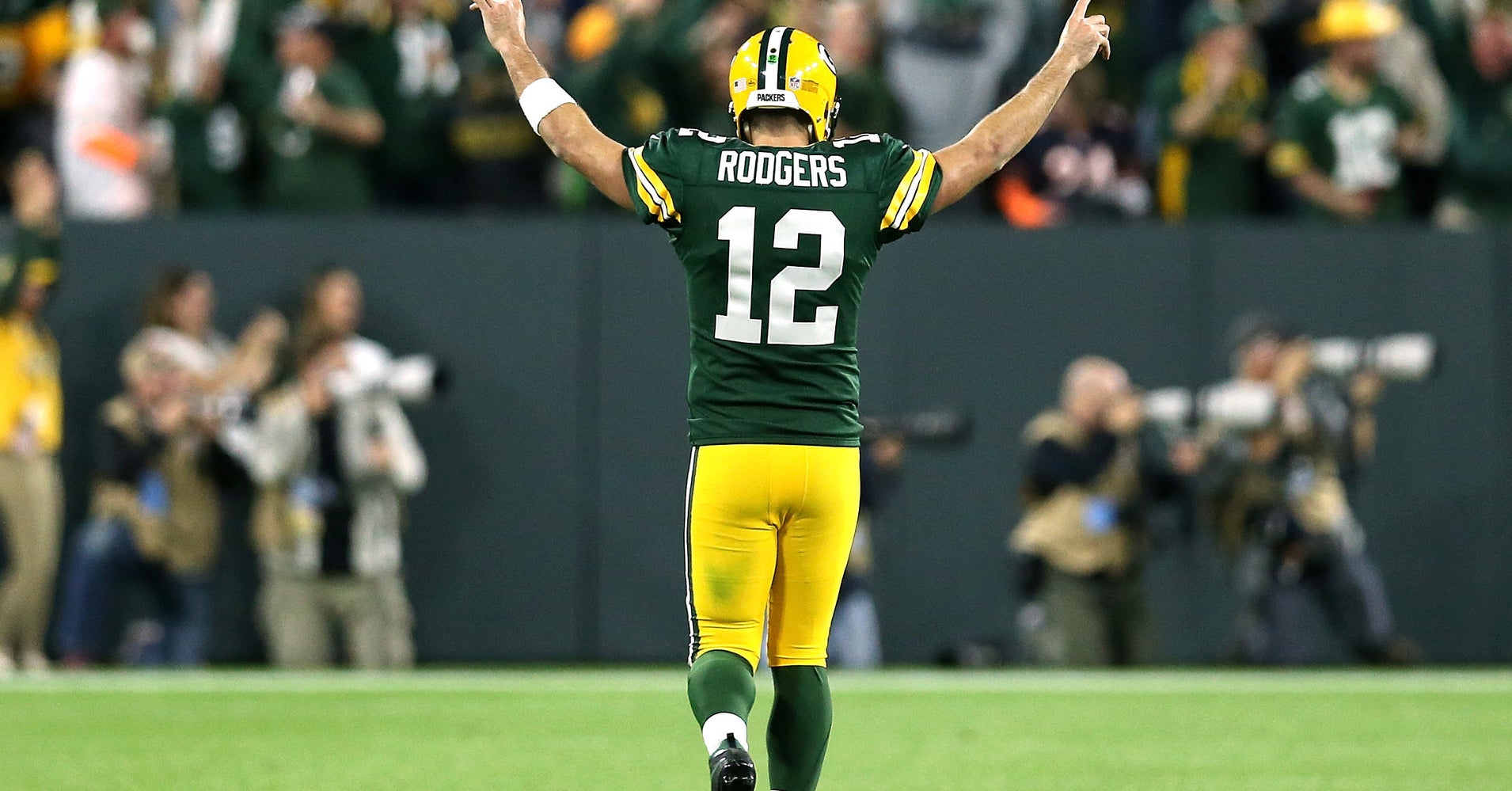 What a rollercoaster ride.
In Sunday's season opener against the Chicago Bears, Green Bay Packers quarterback Aaron Rodgers left the game with an apparent knee injury early in the second quarter.
Backup Packers quarterback DeShone Kizer replaced Rodgers, but couldn't get anything going for Green Bay. The Bears went up 20-0 in the first half.
But Rodgers returned in the third quarter. He was hobbling a bit, but seized control with his second-half performance, completing 17 of 23 passes for 273 yards and three touchdowns. 
Green Bay rallied back from the 20-point halftime deficit to defeat Chicago 24-23.
"We're paid to deal with injuries and play through 'em," Rodgers said after the victory. "That's the measure of a teammate, is what are you willing to put on the line for your team? And to me, it's a no-brainer."