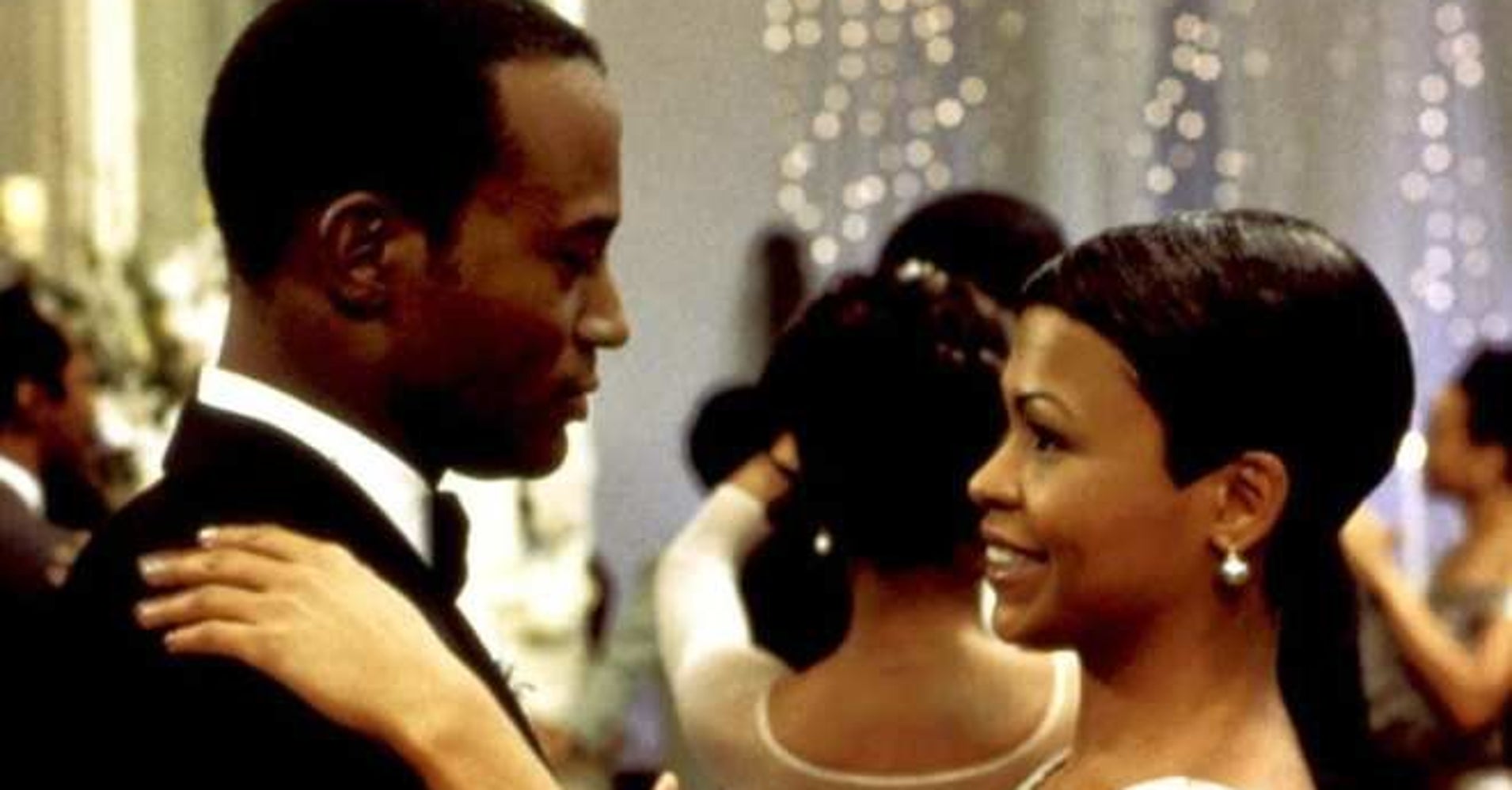 Scan most lists of the greatest rom-coms of all time and you'll notice that films featuring black leads are either gravely underrepresented or just flat-out missing.
You won't find Eddie Murphy charming his way into the hearts of his leading ladies in any one of his 1980s or 1990s mega-hits. Or Sanaa Lathan and Omar Epps playing one final game of one-on-one and inevitably falling in love in "Love & Basketball."
The pop culture writers who put together these lists are partly responsible, but they don't take all of the blame. Hollywood has been slow to greenlight films for black and general audiences created by black moviemakers seeking to highlight black life and love in all its complexity and relatability.
Sure, Sidney Poitier came to dinner in 1967, but, by and large, black romantic portrayals were given the short shrift.
Luckily, the 1990s ushered in an era of rom-coms with plenty of black leads, from "The Best Man" and "Love Jones" to "How Stella Got Her Groove Back." Black love ― the simple, but revolutionary idea that black couples exist in their culture and in their affection for each other ― was finally given its due.
It's high time we recognize some of these films. With Black History Month underway, we asked black writers and editors to share a film depicting a black romance that's spoken to them through the years. See what they had to say below.
"The Best Man" (1999)
″'The Best Man' debuted to American audiences around the country in 1999, but in 2019, for me, it is still one the most relevant and most beautiful examples of black romance to date. In the '90s, representation was limited for black Americans. We had a few sitcoms and movies that turned into iconic portrayals, but it still gave us a limited scope of what it truly meant to be black and in love. 'The Best Man' was iconic for various reasons, but specifically, it portrayed the black middle class in a way that had not been done before in cinema. It ignored the overused narrative of oppression and dove into complicated emotions and relationships, multifaceted portrayals of expression, and most importantly, forgiveness within the context of a romantic comedy.
'The Best Man' showed that even when a couple can appear to have it all, everyone has their problems. It narrated the importance of valuing your partner and appreciating their uniqueness. It unpacked how not every couple is meant to be together, but your next great love you could be right knocking at your door (literally). Finally, it showed us that you have to love yourself first before you can ever be in love with someone else. The movie will always be one of my favorites, and as it reaches its 20th anniversary, its portrayal of black love is classic." ― Brennan DuBose, audience editor at HuffPost
"Moonlight" (2016)