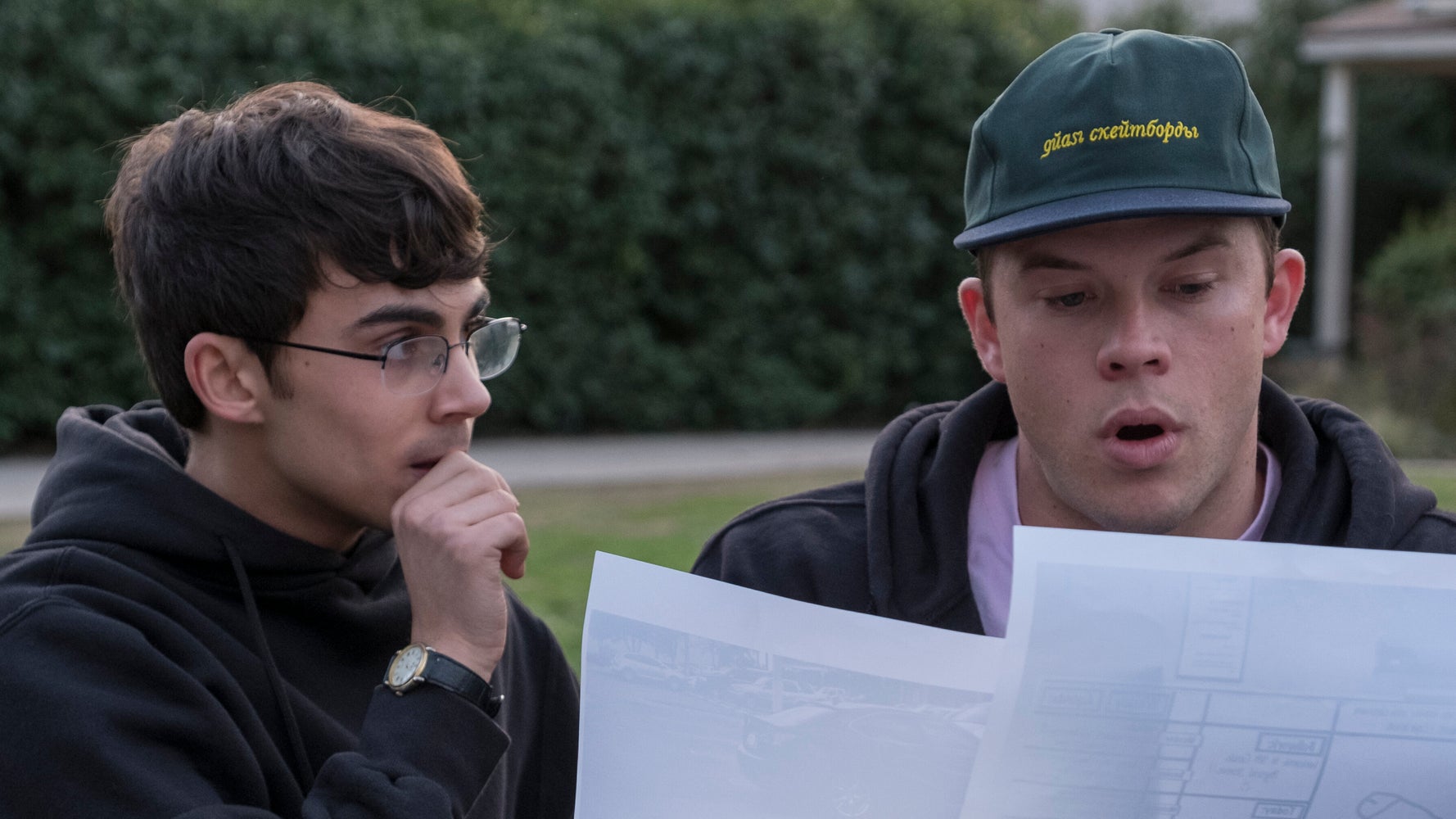 I'm so grateful that Netflix's "I Think You Should Leave with Tim Robinson" premiered when it did. Following a minor surgery in April (I'm fine), I had to stick to my couch for a few days. Doctor's orders told me I couldn't move, and my body and brain agreed. I just wanted to zone out into a television stream, but ― as a television critic who has seen too much TV and has no tolerance for shows with lazy writing ― I needed to do so with something I would still find good and surprising.
"I Think You Should Leave" fulfilled that requirement better than I could have hoped, so much so that I almost laughed hard enough to literally break my stitches (but thankfully didn't).
While you probably (hopefully) don't feel a desperate need to zone out constantly, the long workdays, endlessly horrific news cycle and multiplying expenses of being a contemporary American certainly require some modicum of tuning out at night. And so, we, as tired Americans, have a strong need for great comedies right now.
I have compiled a list below featuring eight comedies that are not only stellar high points in the genre, but don't get too dark. Perhaps the truly "best" shows have a rewarding balance of comedy with drama, pleasure with pain, yin with yang. But in a stressful world, sometimes you just need to relax with the lighter of these mixes.
There are no sad horse shows, meditations on death or relentless commentaries about inescapable debt here. So, continue on for a few shows that I hope will bring you uncomplicated joy. These shows certainly worked for me and I'm crossing my fingers they serve as a momentary escape for you, too.
And if you want to stay informed of everything joining Netflix on a weekly basis, subscribe to the Streamline newsletter.
Details: "Saturday Night Live" alum Tim Robinson co-created, co-wrote and stars in this variety sketch show that values eccentric and creative jokes over the easy topicality that has plagued other popular sketch programs as of late.
Sketch writing has a category called "geek goof" that relies on weird humor meant to impress other comedy writers (think of the last few sketches that air on "Saturday Night Live" after most people have gone to bed). This is a show made entirely of geek goofs.
Robinson appears in all episodes. Vanessa Bayer, Kate Berlant, Will Forte, Tim Heidecker, Sam Richardson, Andy Samberg, Cecily Strong, Fred Willard and Steven Yeun also make appearances.
"I Think You Should Leave with Tim Robison" runs six episodes of roughly 16 minutes.
Read on: Tim Robinson used to perform at Second City in Chicago. The Second City writing program highlights a solo sketch he wrote and performed in which he has an erotic moment with a Chipotle burrito. Here's Nina Metz of the Chicago Tribune describing the sketch back in 2012 with great poetry: "[Robinson] turned the act of eating a Chipotle burrito into an erotic slow-dance of gastro love."
Details: Nick Kroll co-created this animated show, and he and frequent comedic partner John Mulaney voice the two main protagonists. The New York City suburb-set show focuses on kids going through puberty, and features the strange, magical and gross adventures that entails.
The main voice cast includes Fred Armisen, Jessi Klein, Nick Kroll, Jason Mantzoukas, John Mulaney, Jordan Peele, Maya Rudolph and Jenny Slate.
The show has earned two Emmy nominations so far, with one for the upcoming Emmy award show.
"Big Mouth" runs two seasons of 10, roughly 30-minute episodes, plus a Valentine's Day special.
Read on: In 2017, I interviewed Nick Kroll and John Mulaney about their Netflix special, "Oh, Hello." At the time, "Big Mouth" hadn't debuted, so we mostly talked about tuna, which made sense in context.