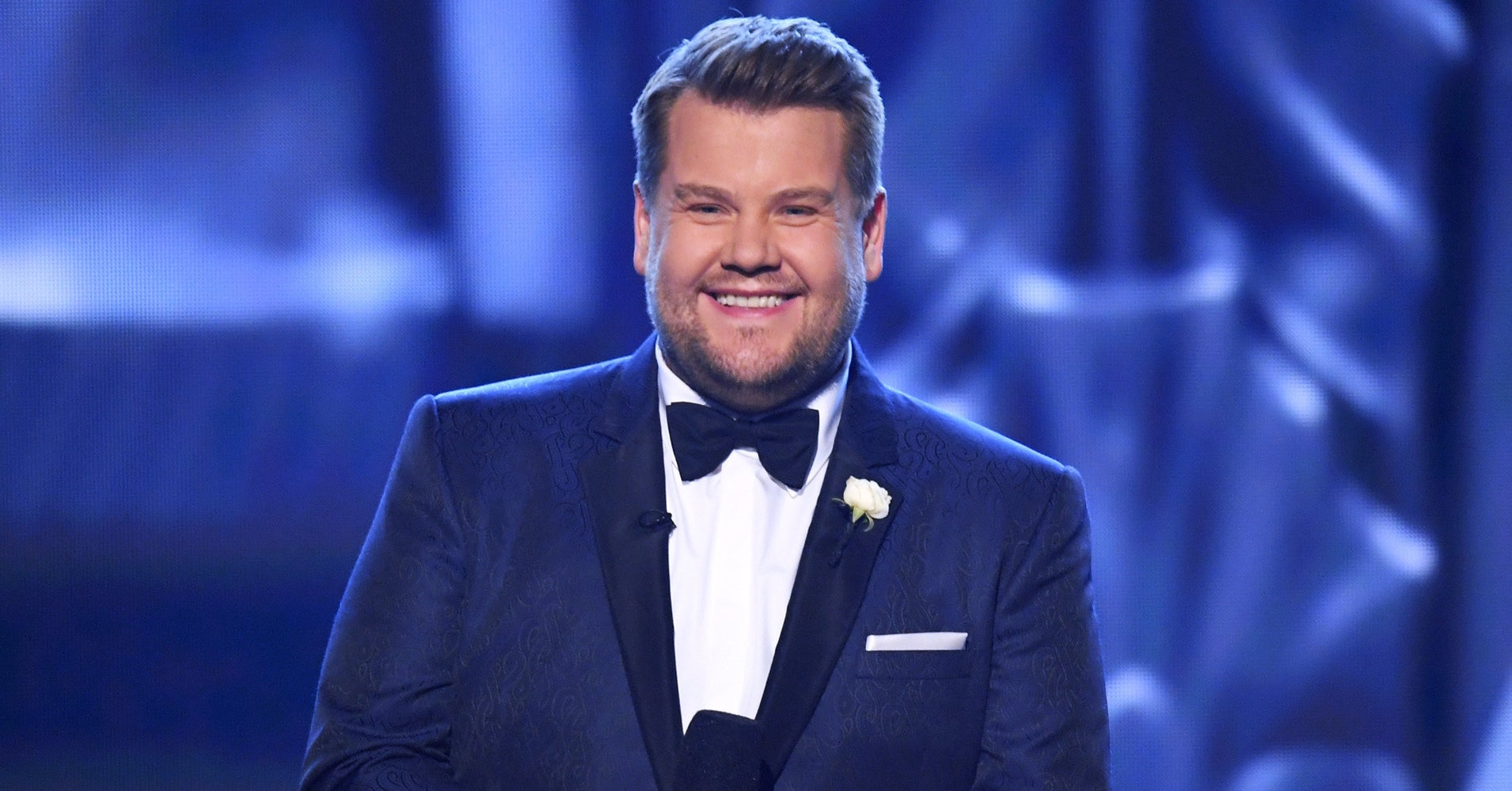 Actor and "Late Late Show" host James Corden is known to make people laugh, and some of his funniest jokes are about his life as a dad.
The king of "Carpool Karaoke" and his wife, Julia Carey, have three kids: a 7-year-old son named Max and two daughters ― Carey, who is almost 4, and Charlotte, who is 8 months old. 
Over the years, the comedian has shared hilarious insights that show even the little things ― like traveling and going out for lunch ― are actually huge ordeals for parents. Check out seven times Corden cracked us up about fatherhood below.
The time he explained why taking kids out for food can be "a nightmare" 
"We actually went to a place at the end of our road for lunch, and we looked like we were fleeing the country," he said. "We had that much stuff. It's absurd."
He joked that he now understands why his parents didn't take the kids out over the weekend. 
"The bags and the stroller, and the baby here and there's wipes everywhere, and Sudocrem, and she's got a sore bum," he said, adding later, "You're asking for the check before you've sat down. You're just shoveling pasta and butter into one of their mouths as you're trying to eat yours. You have to leave a huge tip, because the place is covered in crayons. And it's just not worth it."
The time he perfectly summed up parenting your first child vs. your second and third
In the same interview with People, the host compared his parenting style with his first kid vs. his third.
"Your first child, you're like, 'Oh! He coughed. Is he okay? Oh my God. Google it! Google the cough. Check the temperature. Oh, my word,'" he said.
"Your third one, you're like, 'Get on the train, 'cause we already left,'" he said. "There's two others. 'What did she do, cough? Yeah, she'll be fine. We'll figure it out.' It just becomes easier."
The time he summarized what it's actually like to fly with kids
During a 2015 monologue for his late-night talk show, Corden offered a funny picture of what his family looks like while on a flight.
"If you took a picture of me and my family going through the airport, it's just carnage," he said. "My son is on my shoulders, my backpack is on my back. I'm holding him and I'm pulling two suitcases which have wheels but for some reason they're flopping around on their sides like a dying fish. My wife is pushing a stroller. She's got the double-crossed bags across her chest. We don't look like we're going to our home where all our belongings are."
The time he described the glory of traveling alone as a parent
"Now it's a blessing because normally I travel with my wife and our three children so now I travel on my own," he said. "It's like a holiday in itself. I can't believe that all that's expected of me is to sit here [and] eat food."
The time he joked about how he and his wife couldn't decide on a name for their youngest child
Also known as the time Corden almost named his daughter Beyoncé.
"The doctor asked about a name and I don't know why I said it [but] I looked at the doctor and I said, 'We're going to call her Beyoncé,'" he said in a December 2017 monologue about his newest addition. "My wife did not think that was funny. Then a nurse went to the other side of the room and started filling out a form with the name Beyoncé and I had to go over to her and go, 'Uh, excuse me, there is only one Beyoncé.'"
The time he revealed his kids could not be less impressed with his fame
While talking with Entertainment Tonight in January about his role in the family film "Peter Rabbit," Corden said his oldest kids are starting to understand what his job actually is.
"I think they get it. I've done a couple things before," he said. "They couldn't think I'm less cool, so it's fine."
And the time he referenced his own show to point out the parenting rite of passage of feeding a baby in the middle of the night
"I finally got to experience 'The Late Late Show' the way most of our TV audience does," he said in his December 2017 monologue, "which is having it on in the background while feeding a crying baby at 1 in the morning. I hope you're OK out there!"