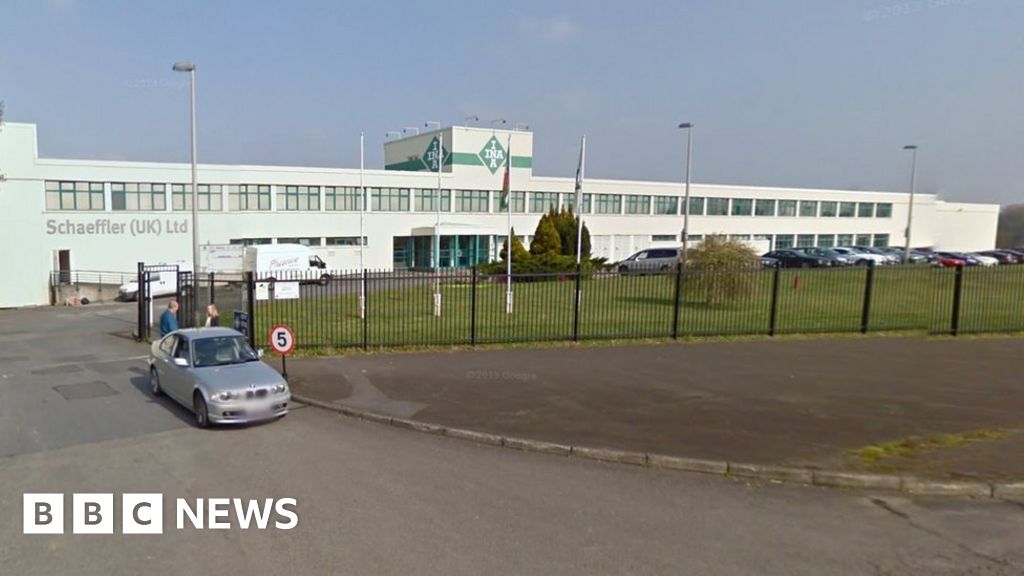 About 500 UK jobs are at risk after an automobile and industrial firm announced plans to close plants amid "uncertainty surrounding Brexit".
Schaeffler plants in Llanelli and Plymouth are earmarked for closure, with the firm proposing to relocate production to plants outside the UK.
It has started a 45-day consultation on the plans.
In Llanelli, 220 staff are employed in the factory and the Plymouth plant has 350 employees.
Greig Littlefair, managing director of Schaeffler UK, said the firm wants "transparent and fair discussions with the employees affected".
Schaeffler, which employs more than 1,000 people at five facilities in the UK has chosen not to close its largest plant in Sheffield.
It is anticipated that the UK reorganisation will take up to two years to implement.
Juergen Ziegler, regional CEO Europe at Schaeffler, said: "Brexit is clearly not the single decisive factor behind our decision-making for the UK market, but the need to plan for various complex scenarios has brought forward the timing.
"However, we remain committed to keeping certain activities in the UK, a country that will continue to be important to us."
The closures are part of the firm's "Agenda 4 plus One" reorganisation plan examining strategic and economic competitiveness and the long-term sustainability of facilities.