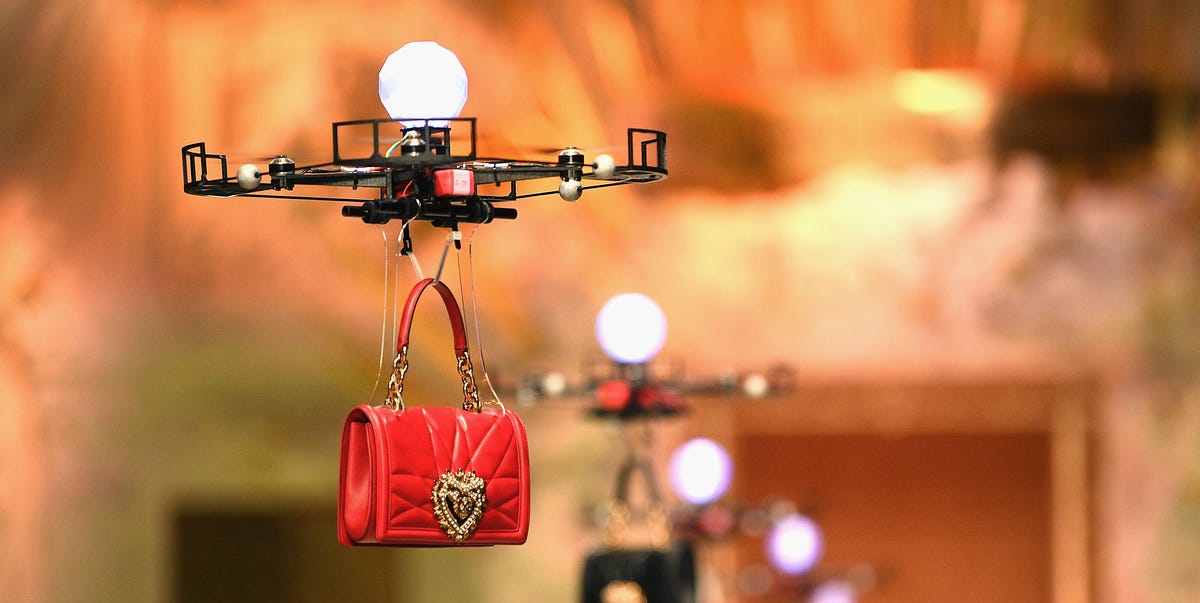 When Dolce & Gabanna debuted the Devotion bag during Milan Fashion Week this past February, the incredible runway show made an impact. The anticipation grew over the past few months, and now that the bag has finally launched, it's time to get your hands on one of your own.
Here are the five things you need to know about this season's buzz-worthy accessory.
1. Its Fashion Week unveiling got people talking
When the Devotion bag made its premiere on the Milan runway it wasn't draped over the arms of models. Instead, Dolce & Gabbana turned heads by sending drones to display the most-photographed bag of Fashion Week.
2. The devil is in the detail
It wouldn't be a true Dolce & Gabbana piece without some truly beautiful craftsmanship. Tying into the romance theme, each Devotion bag is marked with the 'sacro cuore' or sacred heart clasp. The detail is hand-tooled using the same techniques traditionally employed by artisan jewellers with micro forged brass and copper. The DG clasp is then surrounded by elegant pearls and metallic leaves, giving the bag an instantly recognizable edge.
3. Millennials should take note
Cutting through the many ridiculous accusations hurled at millennials (marriage, diamonds and napkins are amongst things they've supposedly killed), Dolce & Gabbana are taking inspiration from them. The Devotion bag's story ties together the generation's technology-leaning existence with their active interest in the future.
4. You can choose your style
One bag doesn't fit all. Dolce & Gabbana's Devotion bag comes in five models and three different sizes and colors, so you can choose the right style for your aesthetic. The 24-carat gold enamelled brass chain also allows for the bag to be worn cross-body, on the shoulder or in the hand.
5. It's inspired by classic romance
The runway might have been lined with drones for the unveiling of the Devotion bag, but the inspiration for the piece is more classical. The designers channeled famous love stories like Romeo and Juliet, Lancelot and Guinevere, and Liang and Zhu to mirror Dolce & Gabbana's dedication to tradition and timelessness. So why the drones? They evoke the brand's tie to innovation and creativity. It's a classic tale of past meets future.
Fall in love with the Dolce & Gabbana's Devotion bag