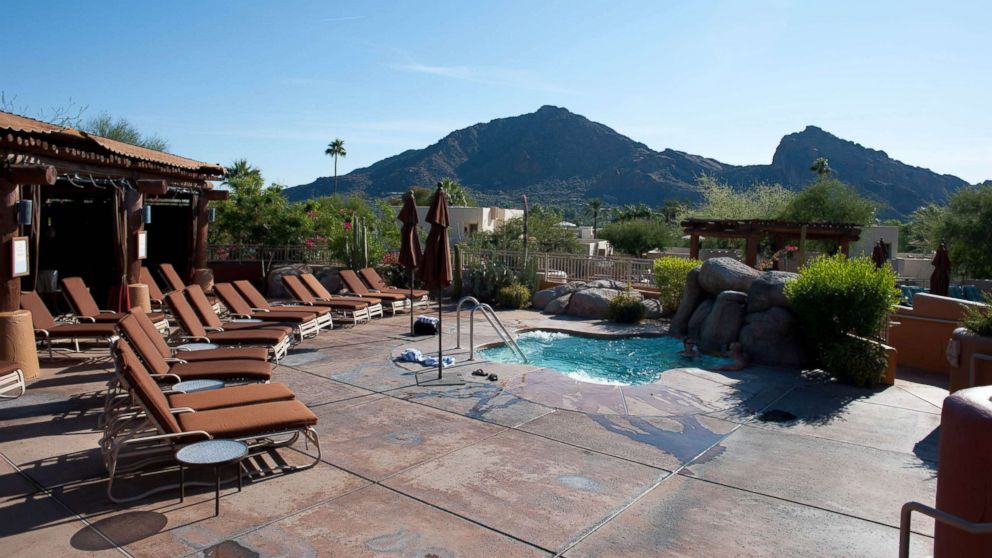 Arizona is, arguably, the spa resort capital of the United States, with cities like Sedona leading the charge in relaxing spa retreats. We're turning our eye toward Scottsdale, conveniently located right in the heart of the Phoenix metropolitan area (and less than 30 minutes from the airport). Visitors can enjoy luxurious spas in top hotels, with hiking, fine dining, and an art scene right at their fingertips to fill their time outside their treatments. Here are five of our favorite hotel spas in Scottsdale.
1. Sanctuary on Camelback Mountain Resort & Spa
Even though it's only a 12-minute drive from downtown Scottsdale, the resort feels as if it's secluded in the desert. Its spa is one of the property's biggest draws, with 12 indoor and outdoor treatment rooms, a Zen meditation garden, and a reflecting pond. There's also an adjacent fitness studio and lap pool.
2. Four Seasons Resort Scottsdale at Troon North
The Southwest-style resort is home to a top-notch spa with 14 treatment rooms. Many of its treatments feature desert elements, like the Jojoba and Prickly Pear Body Polish, while others are tailored for Scottsdale visitors partaking in outdoor activities, like the Golfers' Massage and the Healing Hikers Massage.
3. JW Marriott Camelback Inn Scottsdale Resort & Spa
The treatments are just the starting point at the hotel's spa. There's also a heated lap pool with private cabanas, Turkish steam baths, solariums, saunas, and even a wellness restaurant and juice bar.
4. Omni Scottsdale Resort & Spa at Montelucia
Rather than taking on a Southwestern look, Omni Scottsdale Resort & Spa is modeled in the style of a Spanish village. The 31,000-square-foot Joya Spa has an elaborate pre-treatment ritual that includes the choosing of a healing stone and the removal of stress via a 55-pound quartz crystal.
5. The Westin Kierland Resort & Spa
The 20-room Agave spa at the Westin Kierland appropriately uses the agave plant in many of its treatments, like the Agave Master Massage, the Tequila & Lime Body Glow, and the Tequila Lime Refresh Facial. After a treatment, visitors can lounge in the cabanas near the lap pool and have a drink from the juice bar.