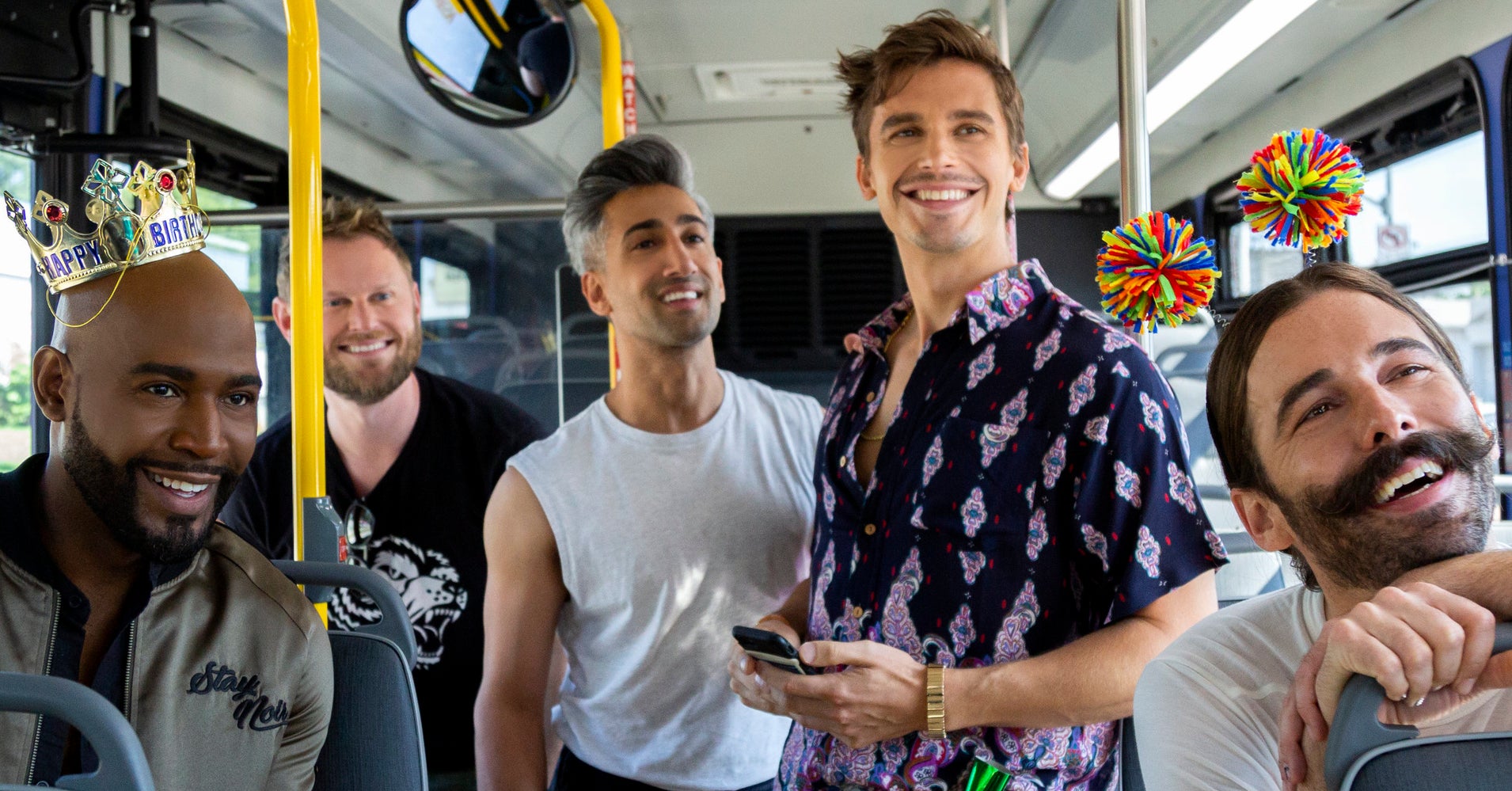 "Queer Eye" succeeds by blending various reality show tropes into one well-constructed package. With charismatic, attractive hosts and a focus on home renovations, beauty makeovers, cooking instructions, fashion advice and emotional therapy, the Netflix show has something for everyone.
That said, this innovative combination of genres also makes it hard to recommend similar shows for when you inevitably finish your binge of the recently released third season.
But with the help of a couple of other HuffPost writers, I've compiled a few Netflix originals that at least have some similarity to the "Queer Eye" experience. Perhaps nothing can truly compare with getting to spend time with Bobby Berk, Jonathan Van Ness, Antoni Porowski, Tan France, Karamo Brown and new addition Bruley the French bulldog. But hopefully, these shows will help you pass the time until Season 4 debuts.
And if you want to stay informed on what's joining Netflix on a weekly basis, make sure to subscribe to the Streamline newsletter.
Streamline makes recommendations for streaming shows and movies. Every Saturday, Streamline highlights the best shows to watch online, with a focus on Netflix.
'Amazing Interiors'
This is a show for people who wish Berk on "Queer Eye" would go even wilder with his home renovations. "Amazing Interiors" highlights a few homes in each episode; a couple are already finished projects, and then you get to watch one transformation story start to finish.
These spaces can get pretty strange. Imagine if after Berk asked the "Queer Eye" subjects about their interests, he didn't subtlety mold that into a tasteful renovation and instead went all out into their atypical niche.
A few highlight homes include a fancy carnival theme, an homage to the Chicago Cubs and an indoor aquarium big enough for the owner to scuba dive in. If you want to see off-the-rails homes, this is for you.
'Tidying Up With Marie Kondo'
Much like the "Queer Eye" team, Japanese organizing expert Marie Kondo travels around the United States to offer life-improving advice to somewhat hapless Americans. While the home makeovers are a passive affair in "Queer Eye" (the renovations are made without much input from the subject of each episode), Kondo tries to teach her subjects how to improve their living spaces themselves.
If you're a sucker for before-and-after home makeover shots, then you'll find joy here. This doesn't have the same tear-jerking, emotional theatrics of the "Queer Eye" makeovers, but the show achieves a calming quality by showcasing clutter disappearing.
Upon its debut this year, "Tidying Up" also reached popularity similar to "Queer Eye," so you should be able to find friends with whom to discuss the KonMari cleaning method.