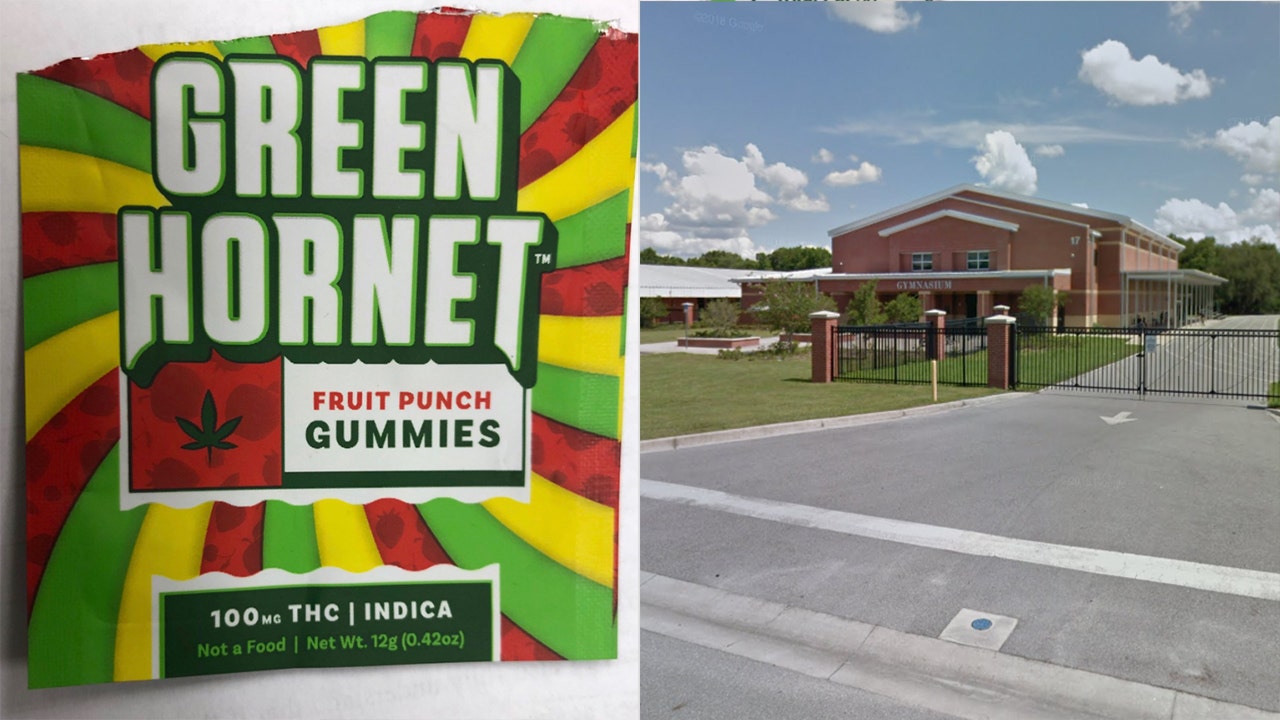 Five students at Mulberry Middle School in Mulberry, Fla., were hospitalized on Thursday – and at least one other was retrieved from class by parents – after complaining of nausea, stomach aches and dizziness caused by THC-laced gummy candies they ingested during gym class.
"They had stomachaches; they were nauseous, dizzy," Polk County Sheriff Grady Judd said in a press conference, Fox 13 reported. "One of them was all but passed out."
FLAVORED E-CIGS ARE LATEST TARGET OF CALIFORNIA LAWMAKERS
The Polk County Sheriff's Office said the candies were brought to school by a 12-year-old 7th-grader, who proceeded to share with six other 7th-graders in gym class.
Deputies also identified the candies as Green Hornet Fruit Punch Gummies, which contained 10 gummies containing 10 milligrams of THC each. The product is illegal in Florida. A photo of the package, shared by the Polk County Sheriff's Office, showed a warning on the back reading, "For medical use only. Keep out of reach of children and animals."
All six students were expected to be fine, Fox 13 reported, although Superintendent Jacquelyn Bird urged parents to talk to their children.
The 12-year-old who handed out the candy faces charges of including possession of marijuana resin and paraphernalia, and distribution of marijuana near a school. The Polk County Sheriff's Office said the boy wasn't clear on how he obtained the candies, but suggested he may have purchased them online or obtained them on the bus to school, according to NBC News.
BOY, 8, WAKES FROM COMA AFTER FALL FROM CLIFF
"We have long been concerned about the dangers of marijuana-infused candy, and that it would get into the hands of, and poison, children," Polk County Sheriff Grady Judd said during a press conference Thursday afternoon, The Sun-Sentinel reported. "Here's an example of that."