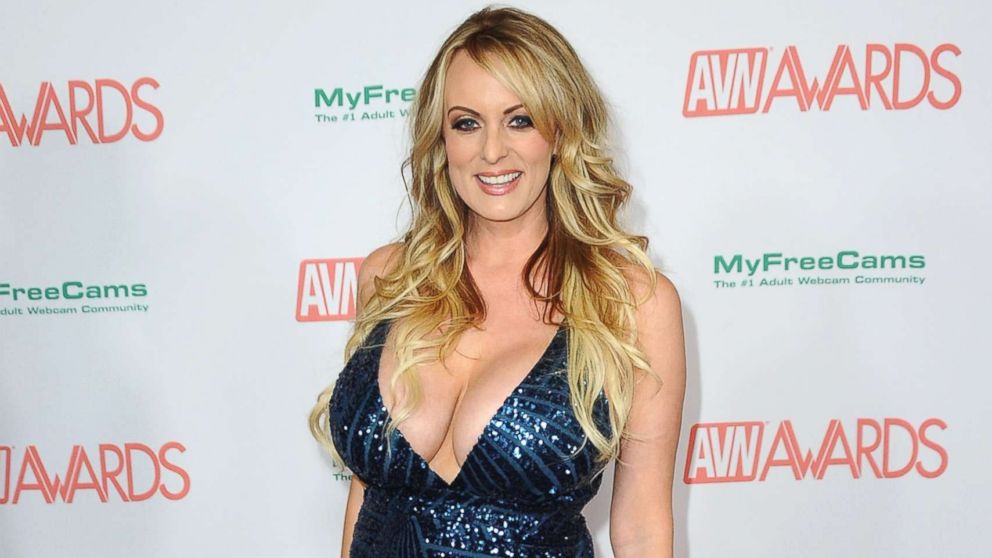 Lawyers for President Donald Trump and porn star Stormy Daniels appeared in separate interviews on ABC News' "This Week" on Sunday, but at times they appeared to be directly throwing verbal punches at each other.
Interested in
Donald Trump?
Add Donald Trump as an interest to stay up to date on the latest Donald Trump news, video, and analysis from ABC News.
Representing Trump was Rudy Giuliani, a longtime ally of the president who is now on his legal team. He spoke to ABC News Chief Anchor George Stephanopoulos in an exclusive Sunday morning interview.
For Daniels, her attorney Michael Avenatti appeared on the show following Giuliani in a separate interview. Daniels claims she had a sexual encounter with Trump in 2006, which the president has denied. She is suing Trump to get out of a nondisclosure agreement she signed ahead of the 2016 election, claiming it's invalid because he never signed it.
Here are four questions over which the two lawyers sparred:
When did Trump find out about the payment to Stormy Daniels?
Trump's then-lawyer Michael Cohen paid Daniels $130,000 days before the 2016 election. The timing has raised questions over whether the payment could be a violation of campaign finance laws if it was made to protect Trump's campaign.
When Stephanopoulos asked Giuliani, "When did the president first learn that Stormy Daniels wanted money to keep quiet about the relationship?" the president's lawyer responded, "Don't know and doesn't matter to me."
Giuliani added, "It could have been recently, it could have been a while back. Those are the facts that we're still working on. And that — you know, may be in a little bit of dispute."
Later, Stephanopoulos asked Avenatti, "Do you have any evidence that President Trump knew in real time about this agreement, about this payment?"
Avenatti said, "George, we have evidence that the president knew in the — in the months at least following the campaign — of this payment, certainly knew it long before his statement on Air Force One in April of this year where he effectively stood there and lied to the American people about not knowing anything about this payment."
When Trump was asked directly by a reporter on Air Force One on April 5 if he knew about the payment, the president said, "No."
Was the payment related to Trump's campaign?
"The law says that any payment in connection with the campaign could be considered something that has to be reported," Stephanopoulos said to Giuliani, adding that Avenatti contends the subject of the campaign did come up in discussions around the payment to Daniels.
Giuliani replied, "Michael Avenatti's going to say what he has to say to collect his money … This was for another purpose [beyond just Trump's campaign], to protect him, to protect his family. It may have involved the campaign, it doesn't matter. And it would've been done under any other circumstances, if there was no campaign."
Avenatti told Stephanopoulos, "There is a significant amount of evidence, there is no question that this had everything to do with the campaign … I mean, look, what they're trying to sell the American people is just not believable and they can't even keep their facts straight or their lies straight."
Did Daniels seek to tell her story close to Election Day for a bigger payout?
That's what Giuliani seems to suggest.
When Stephanopoulos asked Giuliani, "Why didn't the president make the payment earlier?" Trump's lawyer said, "I do think it's suspect that she waits until the very last minute with regard to the campaign, and where you could get the maximum personal damage against the president."
Stephanopoulos said to Avenatti, "One of the points that Rudy Giuliani made was that it was your client who was pressing for it … during the campaign because that's when it was most valuable."
Avenatti responded, "That's absolutely false. That is not what happened. My client was preparing to tell her story; my client did not approach Michael Cohen, did not have anyone approach Michael Cohen. Michael Cohen approached my client … in an effort to shut her up in the days before the election."
Stephanopoulos asked if Avenatti could prove that his client was approached by Cohen.
"Yes. Absolutely. 100 percent. I wouldn't be sitting here on television if I couldn't, George," he responded.
Was it smart for Daniels to appear on 'Saturday Night Live'?
Daniels appeared as herself on "Saturday Night Live" the night before the "This Week" broadcast, which Giuliani suggested showed she is interested only in money and publicity.
"God, if I were her lawyer I'd be very upset," Giuliani said of her appearance on the TV sketch comedy program. "Fame and fortune, let me make money … She's become rich as a result of this. The $130,000 doesn't mean anything. Boy, I wish that was my case."
Referring to Avenatti, Giuliani said, "I know he's coming on later and people can judge why the heck he let her go on "Saturday Night Live" if this is a serious case and not a comedy."
Stephanopoulos asked Avenatti about Giuliani's remarks.
"You heard Mayor Giuliani say he thought you made a big mistake allowing your client to go on "Saturday Night Live" last night. He thinks this hurts your case," Stephanopoulos said.
"No, I — I think that's ridiculous," Avenatti said. "I mean Donald Trump went on "Saturday Night Live" during the election. I — I don't think it hurt our case at all."