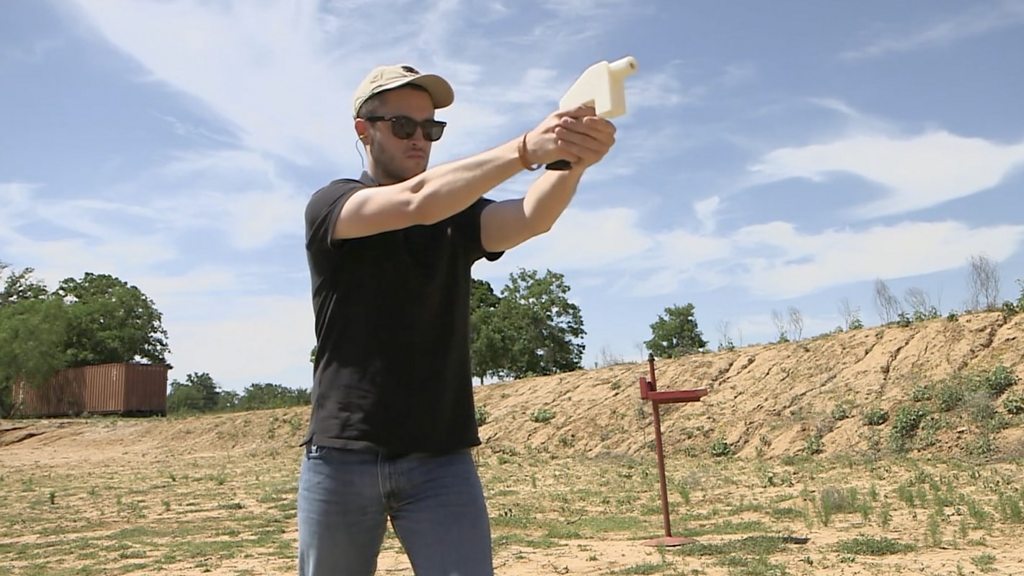 Cody Wilson has been released on bail in Houston, Texas, after being charged with the sexual assault of an under-age girl.
His bail was posted at $150,000 (£114,000).
Mr Wilson runs Defense Distributed, a campaign group that offers blueprints for creating 3D printed guns.
He was deported back to the US from Taiwan on 22 September, having travelled there before police could speak to him.
In August, a 16-year-old said she had been paid $500 (£380) to have sex with him at a hotel in Austin, Texas.
The legal age of consent in the state is 17.
Mr Wilson's lawyer Samy Khalil said: "We are glad that Cody is back in Texas again where we can work with him on his case.
"That's our focus right now, representing our client and preparing his defence."
Local TV news station Khou 11 broadcast footage of Mr Wilson leaving Harris County Jail.
If found guilty, Mr Wilson faces up to 20 years in prison.