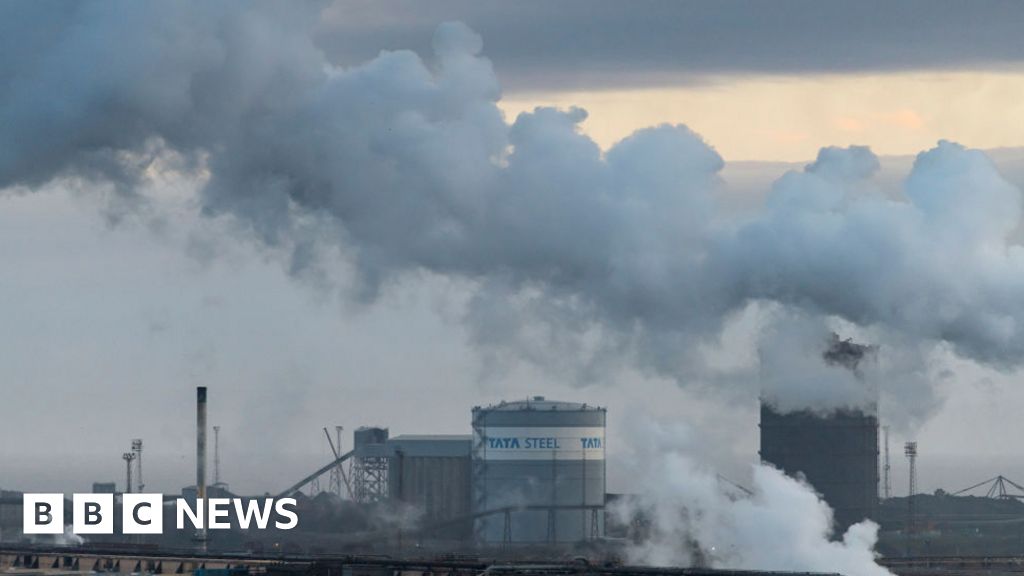 A £35m research network has been announced aimed at making the UK iron and steel industry carbon-neutral by 2040.
Swansea, Sheffield and Warwick universities will work with steelmakers on the seven-year Sustain programme.
It will include looking at harvesting untapped energy sources and capturing carbon emissions, as well as developing new products.
Those behind it believe it could also increase jobs in the industry.
Swansea University is leading the research and its steel expert Dr Cameron Pleydell-Pearce, Sustain's deputy director, said it would support the industry's vision for a "responsible, innovative and creative future".
The UK has a commitment to reduce its greenhouse gas emissions by at least 80% compared with 1990 levels and industry is expected to play its part.
Industry accounted for 30% of total Welsh carbon emissions in 2016, with about half of these coming from the giant Port Talbot plant alone.
The steel it produces is used in everything from the car industry and construction to wind turbines.
Emissions for Port Talbot fell by 11% in 2016 compared with the year before. But overall carbon emissions in Wales have fallen by only 19% between 1990 and 2015, compared with a 38% reduction for the UK as a whole.
This research project is supported by a £10m investment from the Engineering and Physical Sciences Research Council, with the rest from steel companies, trade bodies and the Higher Education Funding Council for Wales.
It will include looking at the way steel is made, methods of capturing emissions, re-processing waste and developing new products.
Dr Pleydell-Pearce said: "We are already on the road to clean, green and smart steelmaking, but this is another giant step forward."
As well as capturing carbon – and also re-using it – there is also the potential for big steel-making sites to make better use of scrap metals and to become ideal locations for recycling household waste for energy.
Researchers are also looking at developing "smart" steel processing. This is improving the way the complicated data and measurements used to make different types of steel products are managed – including the use of sensors and laser technology – to improve efficiency and help manufacturers.
Dr Pleydell-Pearce said the carbon neutral aim by 2040 was a "realistic proposition."
"There's a big global imperative to get this done – and it has to be done."
Steel firms and industry bodies are also involved, with the three universities.
Gareth Stace, UK Steel director general, said it was "a vital piece of the puzzle to help deliver our vision of a cutting-edge, vibrant, and sustainable steel industry in the UK".
Prof Claire Davis, from Warwick University said it would tackle the steel industry's big issues "particularly in becoming low energy, carbon neutral, dynamic and responsive to customer needs".
Prof Mark Rainforth of Sheffield University added: "Steel is fundamental to every aspect of society. Developing higher performance steels with reduced carbon footprint during manufacture is key to reducing CO2 emissions."