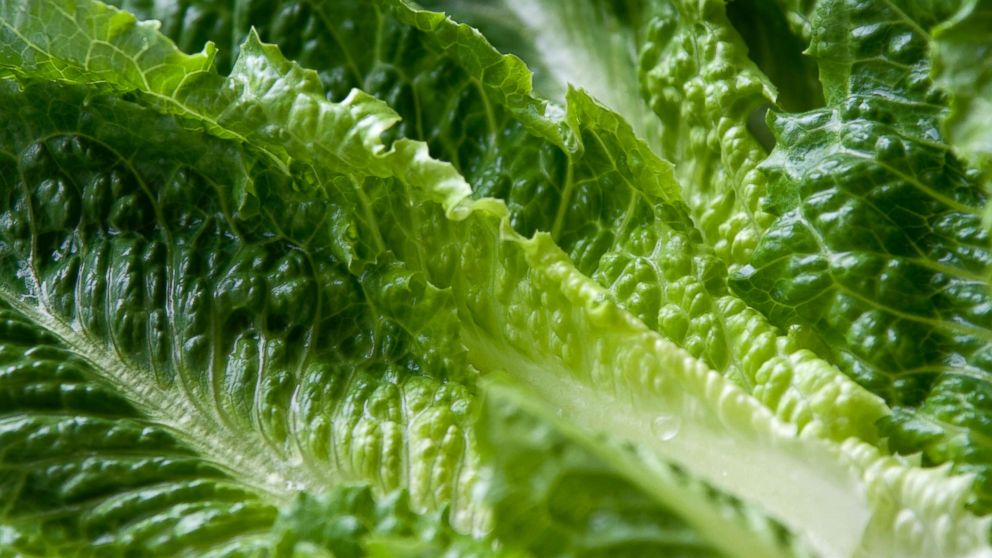 Contaminated chopped romaine lettuce grown in Yuma, Arizona, is likely to blame for the E. Coli outbreak that has infected 35 people across 11 states, including 22 hospitalizations, according to the CDC.
Interested in
E.coli?
Add E.coli as an interest to stay up to date on the latest E.coli news, video, and analysis from ABC News.
"Consumers anywhere in the United States who have store-bought chopped romaine lettuce at home, including salads and salad mixes containing chopped romaine lettuce, should not eat it and should throw it away, even if some of it was eaten and no one has gotten sick," the CDC said in a statement.
If a consumer is unsure if the lettuce is romaine and if a restaurant or retailer has romaine lettuce from the Yuma area, 185 miles southwest of Phoenix, the CDC recommended that the lettuce should be discarded.
The three people that have been hospitalized with E. Coli in this outbreak have developed a type of kidney failure called hemolytic uremic syndrome, the CDC said.
No deaths have been reported, and the last related illness was reported on March 31.
Of the 35 illnesses reported in this outbreak, nine people were in Pennsylvania, eight in Idaho and seven people in New Jersey. Other states that have reported cases include Connecticut, Illinois, Michigan, Missouri, New York, Ohio, Virginia and Washington, the CDC said.
Symptoms of E. coli infection include diarrhea, severe stomach cramps and vomiting.
Those who have reported illness range in age from 12 to 84 years old, with a median age of 29, according to the CDC. Of those, 69 percent were female.
More cases of E. Coli infection may be reported in the coming weeks, since some people may not immediately report the illness.
"Illnesses that occurred after March 27, 2018, might not yet be reported due to the time it takes between when a person becomes ill with E. coli and when the illness is reported," the CDC said. "This takes an average of two to three weeks."
No specific grower, supplier, distributor or brand has been linked to the contaminated lettuce, the CDC said.
CDC officials told ABC News that investigation of the outbreak is ongoing and they expect an update this week.
Yuma has been considered the "winter lettuce capital" of the U.S.; the area hosts an annual lettuce festival.
The Associated Press contributed to this report.