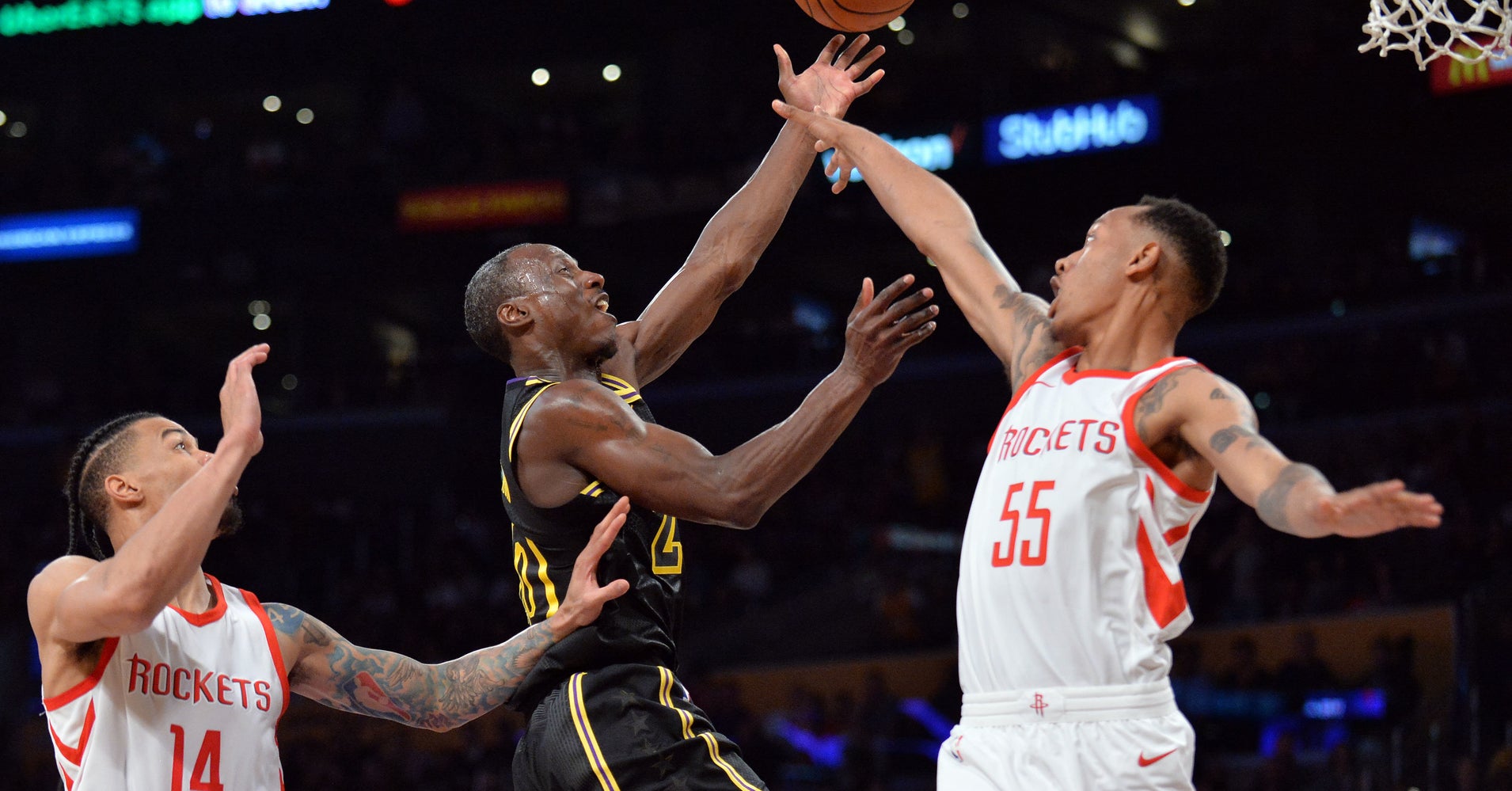 Score one for persistence.
Andre Ingram, a graying 32-year-old with fading hopes from a decade in the minor leagues, made his NBA debut for the Los Angeles Lakers against the Houston Rockets in LA on Tuesday.
He sank his first shot ― a three-pointer ― and kept making them. He hit 4 of his 5 three-point attempts, and was 6 of 8 from the field overall, scoring 19 points. It was the highest total in a first game by a Lakers rookie since 1993.
If you don't get choked up a tad by the highlights, you need to turn in your human card.
The week began routinely enough with what Ingram thought was an exit interview for the Lakers' G-league team. Instead, he got a hug from Magic Johnson and word that he was being promoted to the actual Lakers.
Ingram's wife, Marilee, in Richmond, Virginia, screamed when she got the news over the telephone, the Los Angeles Times reported. Then she and their two daughters flew out to LA to watch the dream come true.
"I just felt some electricity out there," Ingram told NBA.com. "It was amazing. The crowd, the lights — it was once in a lifetime."
Ingram played 384 games in the minors on paltry salaries, earning side money as a math tutor, he told TNT. He thanked Marilee for sticking by him.
The Lakers lost, 105-99, but that's so besides the point. A star was born ― at least for a night ― after he had waited so patiently for his chance.
Ingram's call to the Lakers is the perfect bookend to the recent story of a 36-year-old accountant thrust into playing goalie for the Chicago Blackhawks in his first NHL game.
Shoutouts from past and present NBA stars marked Ingram's moment.