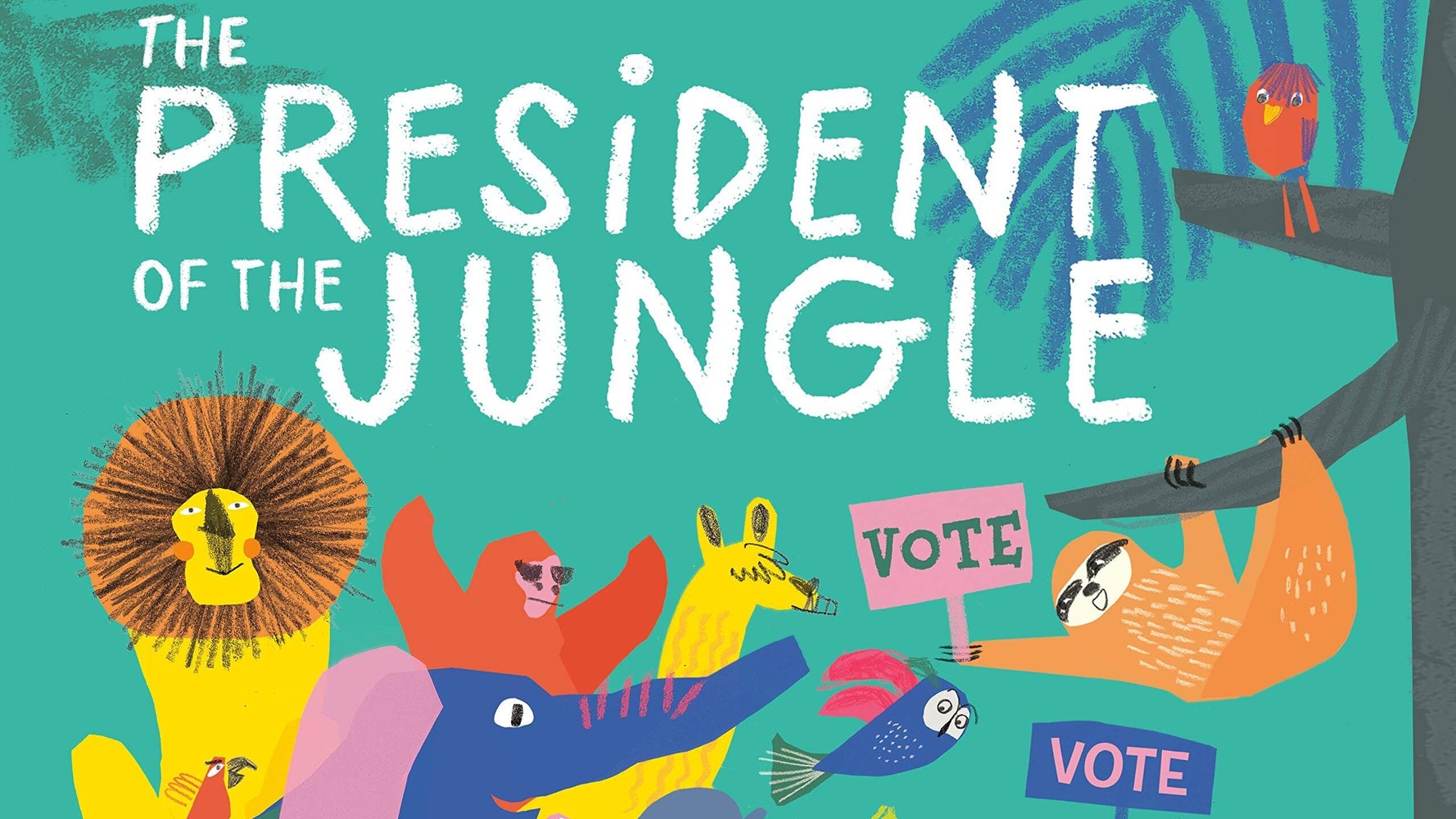 We're five weeks away from Election Day 2020, and needless to say, it's set to be a historically significant one.
Elections offer parents the opportunity to educate their kids about the U.S. democratic process, and this one is no exception. If you're struggling with how to dive into the topic with your children, let books be your guide.
We've rounded up a selection of children's books that teach kids about elections and voting. Scroll down for stories that explain the political process, celebrate inspiring political figures, shed light on the struggle for voting rights and more.
"One Vote, Two Votes, I Vote, You Vote"
"If You Go With Your Goat to Vote"
"Vote!"
"If I Ran for President"
"The Night Before Election Day"
"Equality's Call: The Story of Voting Rights in America"
"What's the Big Deal About Elections"
"The President of the Jungle"
"She Was the First! The Trailblazing Life of Shirley Chisholm"
"Vote for Our Future"
"Baby Loves Political Science: Democracy!"
"Otto Runs for President"
"Where Do Presidents Come From?"
"Grace for President"
"A Kids Book About Voting"
"ABC… What an Informed Voter You'll Be!
"Duck for President"
"Lillian's Right to Vote: A Celebration of the Voting Rights Act of 1965"
"The Next President: The Unexpected Beginnings and Unwritten Future of America's Presidents"
"Bold & Brave: Ten Heroes Who Won Women the Right to Vote"
"My Teacher for President"
"Citizen Baby: My Vote"
"Max for President"
"I Voted: Making a Choice Makes a Difference"
");
if ( "replace" === "insertBefore" || "replace" === "replace" ) {
$yahooDiv.insertBefore(".js-bottom-most-shared .card.recirc__item:eq(1)");
if ( "replace" === "replace" ) {
window.__yahooFlurry.addToCleanup("50b9b9b4-1f4f-4c41-94e8-dc7e6dd30814", "polar-gemini-most-shared", $(".js-bottom-most-shared .card.recirc__item:eq(1)")[0].outerHTML);
$(".js-bottom-most-shared .card.recirc__item:eq(1)").remove();
}
} else {
$yahooDiv.insertAfter(".js-bottom-most-shared .card.recirc__item:eq(1)");
}
window.__yahooFlurry.ready("50b9b9b4-1f4f-4c41-94e8-dc7e6dd30814");
});

");
if ( "replace" === "insertBefore" || "replace" === "replace" ) {
$yahooDiv.insertBefore(".js-bottom-trending .card.recirc__item:eq(1)");
if ( "replace" === "replace" ) {
window.__yahooFlurry.addToCleanup("2e63d6ca-115c-4d45-8b46-bdb10c4f0a97", "polar-gemini-whats-hot-2", $(".js-bottom-trending .card.recirc__item:eq(1)")[0].outerHTML);
$(".js-bottom-trending .card.recirc__item:eq(1)").remove();
}
} else {
$yahooDiv.insertAfter(".js-bottom-trending .card.recirc__item:eq(1)");
}
window.__yahooFlurry.ready("2e63d6ca-115c-4d45-8b46-bdb10c4f0a97");
});

http://platform.twitter.com/widgets.js