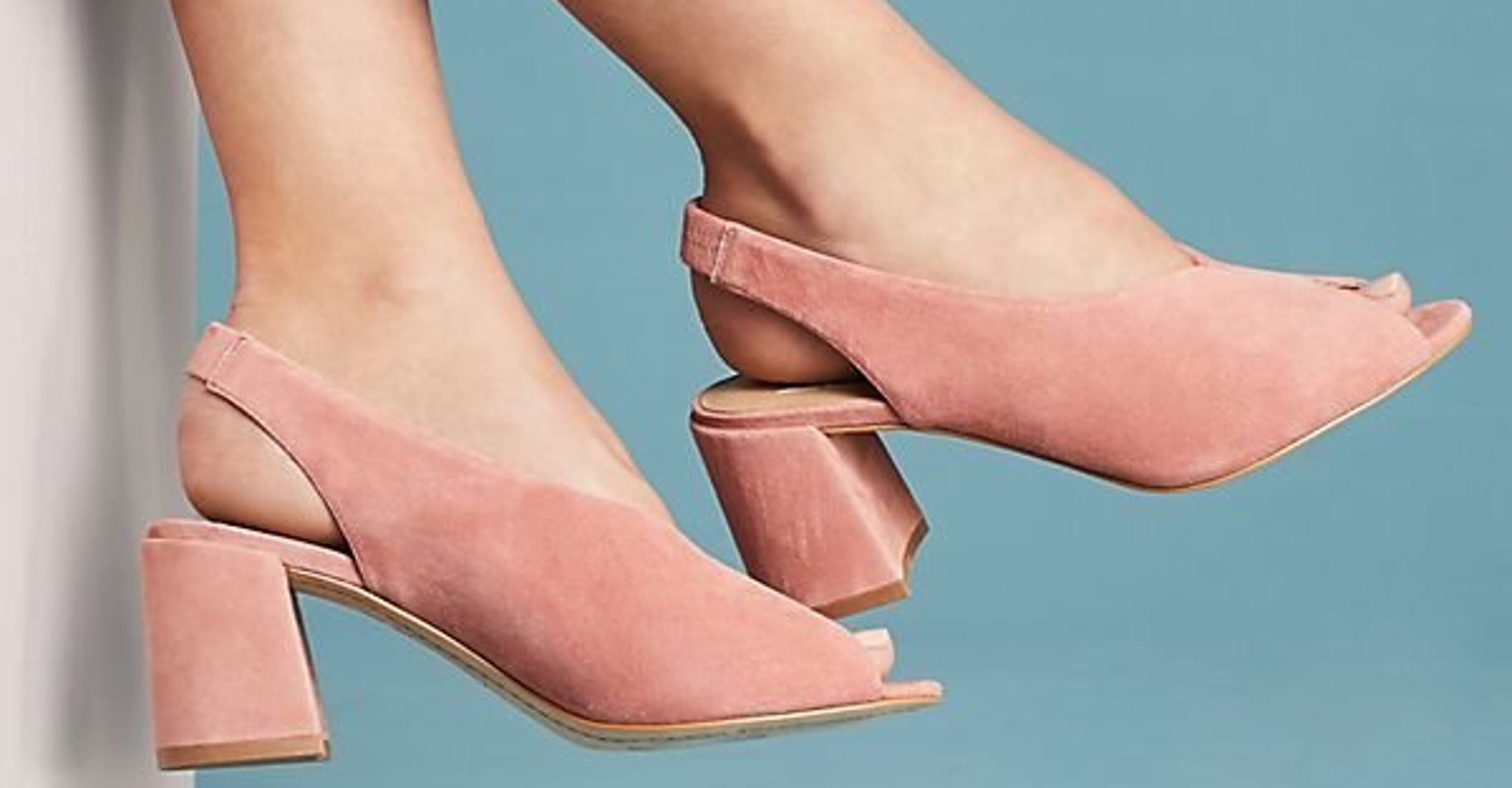 If you're the kind of person who would rather go barefoot than wear shoes, well, you'll love this news.
According to our pals at Pinterest, slingbacks and mules are two of the biggest looks trending up for spring and summer 2018, and it seems like the airy styles are here to stay. If you watched any of the spring runways, you probably saw almost everything ― except the backs of shoes.
For anyone who hears the word "slingbacks" and immediately cringes, this one's for you. We've rounded up gorgeous slingbacks for spring that don't look like something you'd find in your grandma's closet. 
Check out our 20 favorite spring slingbacks below: 
HuffPost may receive a share from purchases made via links on this page.