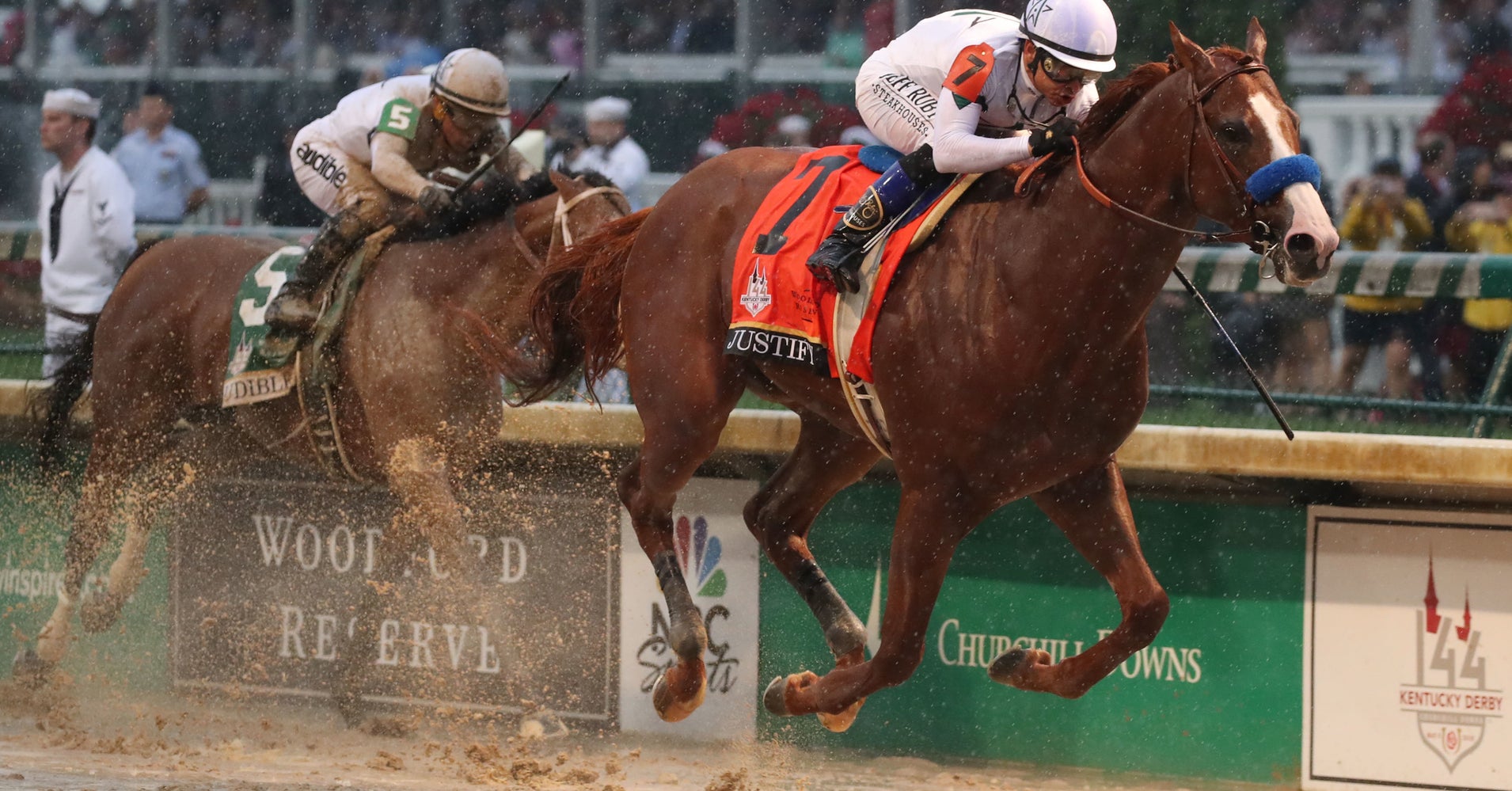 A Texas woman ponied up just $18 to play the horses and won an astounding $1.23 million when Justify crossed the finish line at the Kentucky Derby on Saturday.
Margaret Reid played a "Pick 5" bet on Derby day, successfully choosing the winners of races 8 through 12 at Churchill Downs. She made the wager more than 1,000 miles away at the Retama Park racetrack near San Antonio in Selma, Texas.
"It was an amazing feeling, yes, that you won a really big ticket — like, a mini-lotto if you will," Reid, of Austin, told local CBS affiliate KENS-5 TV. "It was a big ticket because there's a couple of long shots in the middle of it."
Justify (at 3-1 odds) was Reid's last pick for the 12th race. Choices in the earlier races were Limousine Liberal (4-1), Maraud (8-1), Funny Duck (40-1) and  Yoshida (10-1).
Reid has been playing Pick 5 bets for years, and says she does her homework, studying the horses.  "It doesn't always work out, but sometimes it does," she smiled.
"It's extremely rare," Retama Park spokeswoman Rachel Bagnetto told ABC News. "To bet that little amount of money and win $1.2 million is unheard of." It's the biggest win ever at the Texas track.
Reid is planning a big vacation — then investments.